TRG, Newland partner to promote warehouse efficiency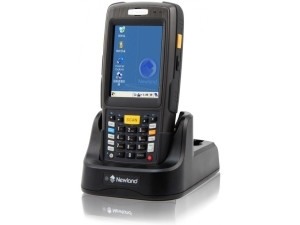 TRG, an IT service provider, typically operates in environments characterised by faster moving environments hindered by slow, manual processes.
Imagine, for a moment, the distribution warehouse for a large retailer. Consider how many products must move in and out of this space every hour, every day, every month. And how complicated and tedious it must be to properly track and record all of these activities. Especially if all of this is done manually.
In this scenario, someone working in the warehouse would have to print out a piece of paper and then find the goods corresponding with the information in this document. They would then indicate that these goods have been accounted for, then take the document to someone else who will capture this information. And all of this has to happen before the goods have even left the warehouse. Sounds exhausting. And time-consuming.
TRG provides these distribution centres with the software and hardware solutions they need to automate tasks and process the transaction without any hassle. "It's about optimising what the operator does to improve overall facility performance," says Marc Seymour, TRG's MD. "We'll provide these clients with the scanners and touchscreen devices they need to make their entire operation more efficient," he continues. "By taking manual processes out of the equation, businesses boost efficiency and productivity. Embracing automation makes everything easier. And having a mobile device on hand means that the information is always readily available, which saves a lot of time."
We've been working with TRG since August 2016, says Ramonn Louw, country channel manager for Newland ID. It's great to see that Newland's offerings are complementing their solutions so well, he adds. "The MT70 data collector has proven to be the perfect fit for warehouse management solutions. We're really looking forward to breaking more ground in this market."
Having worked in this space for some time, Seymour knew exactly what type of hardware was required to really showcase the functionality TRG solutions have to offer. Newland ID's range of products are very well priced, which makes it so much easier for us to break into our target markets, Seymour details. "The device spectrum they play in is typically dominated by very expensive pieces of hardware. It's quite refreshing to see these new, affordable and capable products coming into the South African market."
And working with the right partners makes my job easier, notes Seymour. "Newland ID is very hands-on. We've started buying more and more of their products."
Similarly, concludes Seymour, we can develop the most user friendly and functional solution, but the software is only as strong as the hardware and technologies it functions on. "The right hardware really revolutionises what we're able to do."