Barclays Africa eyes Digital Academy expansion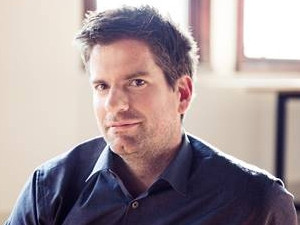 Barclays Africa is looking to expand its Digital Academy beyond Gauteng and is looking for new partners.
The financial services group opened the Digital Academy in downtown Johannesburg last year, aiming to train young developers in SA as part of a skills development internship programme.
On top of software development, the academy is looking to introduce information security skills to the interns.
As competition in the market gets tougher, most South African banks are moving to introduce innovation centres.
Standard Bank launched two incubators on 16 April 2015, with the aim to educate, create, empower and develop entrepreneurs. Nedbank, in 2013, opened its Innovation Lab to allow employees to experiment with new technologies. First National Bank this year also put together a number of think tanks to support budding entrepreneurs and merge IT and business to foment its fintech initiative.
"We are hoping to expand with Barclays Africa and new partners within the next four months," says Gary Bannatyne, director of the Digital Academy.
"Each province has its own nuances and challenges and we want to help solve them. For example, we see a lot of young talent coming up to us in Johannesburg from Limpopo, so we are looking for the right strategic corporate partners to take us there."
He notes it is important to expand the academy because the youth are desperate for the skills. "Currently, we are only scratching the surface of the impact we could create for large corporates as they move into the digital economy."
The Digital Academy is also in the process of obtaining SETA approval to recognise its programme as a modern way of work-integrated learning.
"Once this is achieved, we can really spread our wings. We need more support from the public and private sector to acknowledge that we are changing the future for the youth."
According to Bannatyne, the academy, which has now been operational for a year, has successfully created an alternative model for work-integrated learning. It has worked with more than 120 young developers over the course of a year.
"With the help of Barclays Africa, we have successfully placed more than 83% of our young developers in extended work-integrated opportunities and permanent job placements. We have also built more than 37 digital products in the form of proof-of-concepts and minimum value propositions in the course of 12 months," he adds.
Bannatyne points out the academy has created an incentive-based learning model that breaks the shackles of traditional development and learning.
"We focus our attention on creating skills that are suitable for the workplace as well as skills that enable our students to become job creators in the form of entrepreneurs. Our practical, experiential learning model allows self-taught and graduate students the opportunity for real work-integrated learning. The cherry on the top is the fact that we build digital software products that are relevant for our partners.
"It is like an innovation playground where our learners can rapidly develop their personal skills while at the same time work on and develop products that mean something to someone and have commercial intent."
Ashley Veasey, CIO of Barclays Africa Group, says disruption, as a whole, is forcing banks to rethink how they work and operate, not only to ensure they can compete against companies that were never traditionally their competitors (fintech companies, telcos and similar), but also to ensure they are able to adapt, develop and change as fast and efficiently as their customers and market demand.