Xperien unveils Urban Mining initiative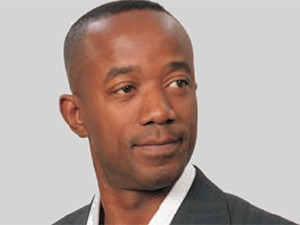 IT asset disposal service provider Xperien has introduced an initiative to collect used IT assets from organisations in an effort to introduce technology to less fortunate communities.
According to the company, the programme is aimed at assisting non-profit organisations that provide education and assistance for disadvantaged children in SA.
Xperien CEO Wale Arewa says the Urban Mining initiative aims to collect redundant computers from corporate companies, sanitise the data residing on these computers, and refurbish and redistribute them to previously disadvantaged communities.
Ryan Das, key accounting manager at Xperien, says the company will focus more on companies in the financial sector, as the condition of their technology assets are in much better state than those found in factory environments.
Das says the success of the programme is dependent on corporate companies that will decide to join and donate their used computers.
Xperien has partnered with Love Trust and Wheel Well, two non-profit organisations that are focused on the development and safety of children.
Wheel Well focuses on road safety for children in SA and Love Trust provides Christian education for vulnerable children.
Xperien will solicits computer equipment and donations from corporate companies through exposure of the Urban Mining initiative at major cycling events, says Das.
The company created Team Xperien Cycling to raise awareness for non-profit organisations.
The team and its supporters network at key cycling events to create exposure for sponsors in return for their contribution to Xperien's Urban Mining initiative, says Xperien.
Love Trust will use the technology to educate the many teachers and students in their educational facilities.
Love Trust's flagship project is Nokuphila School, based in President Park. The project started in 2010 with just 45 pre-schoolers in Grade 0 and now has 257 children up to Grade 4.
"We believe that Love Trust is making significant headway in the struggle to eradicate poverty through the provision of world-class, quality driven education for those that need it most, says Arewa.
Similarly, Wheel Well strives to be the most visible, audible and effective change agent in Road Safety for Children in SA, thereby reducing the death toll of children on our roads," he adds.
"The initiative will help in job creation. By increasing the IT knowledge of the less fortunate, it will give them a better opportunity of securing employment."