Vodacom/StorTech receive Cisco Cloud and Managed Services Partner of the Year award for Africa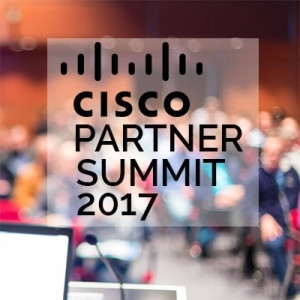 Cisco's annual partner conference in Dallas, Texas, saw Vodacom/StorTech being honoured with the Cisco Cloud and Managed Services Partner of the Year for Africa for its innovation, leadership and best practices as a Cisco business partner across Africa. The Partner Summit is attended by more than 2 100 global attendees from Cisco's eco-system of partners, representing more than 1 000 companies worldwide, from more than 75 countries.
Cisco Partner Summit Theatre awards reflect the top-performing partners within specific technology markets across the globe. StorTech's Chief Product and Solutions Officer, Brian Tarr, accepted the award on behalf of Vodacom/StorTech: "It's great to be recognised again by Cisco on a global basis. The branding and service provider reach of Vodacom, complimented by the systems integration skills of StorTech, including our 14 CCIE's and our Level 1 BEE, puts us in a unique position to drive our business outcome approach to our growing customer base, utilising Cisco's leading technology."
"This award and recognition further cements our commitment in providing cutting edge solutions and value to our customers and markets we serve." Fatima Hassim: Managing Executive: Products & Services, Vodacom.
StorTech would like to send massive congratulations to its highly talented team who have made this achievement possible. It is ideally positioned to continue to drive its strategic partnership as a tier 1 Cisco Gold partner and bring significant business value to our customers.
To find out more about its unique solutions and services, contact it on 011 808 6000 or e-mail marketing@stortech.co.za.