Wider m-health scope on the cards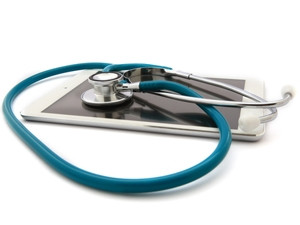 Government's introduction of cellphone-based maternal health assistance may prove to be a springboard into broader mobile health programmes. This is according to the Praekelt Foundation - the technology partner running the Department of Health's (DOH's) MomConnect service.
Marcha Bekker, business development manager at the Praekelt Foundation, says the partnership with government opens up "technical possibilities" to cater for a broader range of medical conditions.
The SMS-based MomConnect service gives pregnant women information and advice on pregnancy, while also acting as a channel to notify the department about poor service at clinics and hospitals.
Bekker says the DOH started looking into technological solutions around two years ago, with Praekelt becoming actively involved at the beginning of this year. "They began talking to us because of our Mobile Alliance for Maternal Action (MAMA) project. We've worked on it for about four years and it offers pregnant women and mothers information through a mobi site, SMS, USSD and Mxit."
According to the Praekelt Foundation, the platform recently breached the 450 000 user mark.
While MomConnect aims to reach an estimated 1.2 million South African women who fall pregnant each year, Bekker notes Praekelt and the DOH seek blueprints for engaging the public across a wider range of illnesses.
Dr Tony Bunn, medical technology consultant at the SA Medical Research Council, says a wider range of technological solutions could go a long way in strengthening tools available to the public healthcare sector if implemented correctly.
Bunn has been involved in another DOH programme, the Global Health Innovation Accelerator, which aims to tap into local and international medical technology solutions and introduce them to SA's public health system. He says using widely-accessible technology such as cellphones is a means to ensure most public healthcare facility users can be assisted.
Localised solutions
Bekker says experience with MAMA has highlighted the need to create solutions specific to the context in which it operates. With users in India and Bangladesh, the platform also aims to cater to South Africa's unique attributes.
"With the mobile operators offering the DOH a discount for messages sent through MomConnect, we have made sure the platform is free for the end-user. It launched in the six widely-spoken languages in SA - English, Afrikaans, Zulu, Xhosa, Sotho and Setswana - but more languages will come on board in the next two months."
She says the programme will also fall into the continent-wide m-health programme recently launched by the GSM Association, which has an initial focus on maternal health.