Telcos will respond to R2K surveillance stats request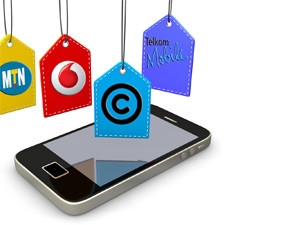 Three out of four of South Africa's telecoms operators say they will respond to the Right2Know Campaign (R2K) within 30 days over how often they hand over sensitive customer information to government agencies.
This after the advocacy group on Tuesday made a statement that it had filed Promotion of Access to Information Act (PAIA) requests with MTN, Vodacom, Telkom and Cell C asking telcos to disclose statistics of how many warrants they have received via section 205 of the Criminal Procedures Act, for the years 2015 to 2017.
Vodacom, Cell C and Telkom all confirmed with ITWeb that they had received the PAIA requests from R2K and all said they would provide responses to the group within the prescribed 30 day period. MTN did not respond to ITWeb's request for comment by the time of publication.
R2K made the PAIA requests after a recent Daily Maverick report on a legal loophole showed that magistrates are allowed to authorise thousands of 'surveillance operations' every year, forcing telecoms operators to hand over sensitive information about their customers' communications.
"While there is growing awareness on RICA's surveillance protocols, which states that someone's communication may only be intercepted if authorised by a specially appointed judge, few people are aware that surveillance is also being authorised outside RICA - possibly at a far higher rate," R2K said in a statement.
R2K says section 205 of the Criminal Procedures Act allows law enforcement officials to bypass the RICA judge and approach any magistrate for a warrant that forces a telecoms company to give over a customer's call records and metadata if that person is under investigation. However, that person is never notified, even if the investigation is dropped or if they are found to be innocent.
Obligations
"We have an obligation to protect customers' sensitive information and refrain from handing over such information unless required by law and/or instructed by customers in order to protect their legitimate interests. We follow due process and strongly reject inferences to the contrary," says Vodacom spokesperson, Byron Kennedy.
Cell C told ITWeb it would only hand over information when and if requested to do so, by the owner of the information as guided by the subscriber agreements, or when required to do so by law.
"Telkom is bound by the provisions of its licenses and are subject to the provisions of various legislation. In terms of certain legislation, there is a legal duty on Telkom to release the requested information," according to Telkom spokesperson, Jacqui O'Sullivan.
"There is no requirement to inform a customer when his/her information is requested by a law enforcement agency," Cell C added.
Kennedy, however, says it is Vodacom's policy to inform customers when their information is requested by a third party "unless there is legislation that prevents us from doing so, eg the Criminal Procedure Act."