OTT services threaten network operators' core revenues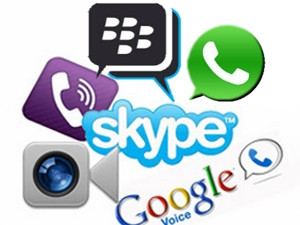 Consumer migration from operator voice and text services to over-the-top (OTT) messaging services and social media will cost network operators nearly $104 billion this year, equivalent to 12% of their service revenues.
This is according to a new report from Juniper Research, which notes that the success of several platforms had substantially impacted on operator margins, with WhatsApp alone now generating nearly three times as much daily traffic as SMS.
According to Juniper, with most leading OTT messaging platforms now incorporating or trialling multiple communication options, including group voice or video chat, operators would see continued erosion of traffic levels in the future.
OTTs are not a threat - if businesses are not thinking along the lines of the OTT business model construct, then they will not be disruptive, says Accenture. Going forward, businesses need to adapt to the changes brought by technology, it adds. "OTT is a business model construct...if a network player or telco is an enabler of OTT services, it must recognise that it is not thinking like an OTT player."
Juniper says to arrest the decline in core revenues and to develop new sources of income, operators can introduce measures such as big data and analytics packages for both consumer and Internet of things devices, carrier billings payment options, mobile money services and mobile identity services.
With mobile increasingly deployed within the context of a quad-play offering, it is essential for telcos to provide consumers with attractive, original content to differentiate themselves from the competition, says the study.
"With mobile devices now regularly used for primary consumption of video content as well as snacking, operators providing popular film, drama and exclusive sports events over multiple channels are at a distinct advantage," says research author Windsor Holden.
Although the development of international OTT players in Africa remains lower than on other continents, the continent is the major source of future growth, says Wavestone. They are investing in the continent directly (Facebook and Netflix opened offices in South Africa in 2015) or in partnership with telecom operators: Vodacom with Naspers (South Africa, 2015) and WhatsApp with Airtel (Nigeria, 2014), it adds.
While they target all African countries, SA is the preferred point of entry for OTT players because of its Anglo-Saxon culture and higher level of maturity (developed telecom networks and a higher per-capita gross domestic product), it adds.