Vodacom's CFO steps down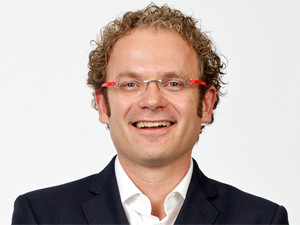 Mobile operator Vodacom's chief financial officer, Ivan Dittrich, has resigned from the company to pursue his own interests, and will step down from the board with effect from 31 July.
Till Streichert, currently executive director of finance at Vodacom SA, will succeed Dittrich as chief financial officer and executive director of the company with effect from 1 August, the company says in a statement.
Streichert joined Vodacom in February 2014, prior to which he had been CFO of Vodafone Romania. He held a number of senior finance and commercial roles in Romania, which included director of channel marketing, logistics and sales operations, director of financial planning and reporting and finance operations, before he was appointed as CFO in 2011.
Vodacom says Streichert has also served as a strategy consultant at The Boston Consulting Group and started his career working for the CEO of T-Mobile Germany, before undertaking different senior roles at T-Mobile UK. He has a doctorate in philosophy from the University of Hanover, in Germany.
Vodacom also announced the resignation of non-executive director Hatem Dowidar from the Vodafone Group, who will step down from the board with effect from 30 September.
Replacing Dowidar on the board, with effect from 1 October, is Marten Pieters, former CEO and managing director of Vodafone India, a role he held from February 2009 until April 2015, says the company.