Pick n Pay gambles with Bitcoin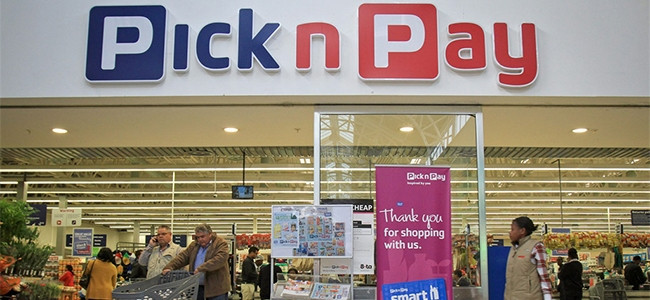 Although Bitcoin is facing severe pressure, local grocery retailer Pick n Pay has moved to accept payment using the cryptocurrency at one of its Cape Town stores.
In a statement issued yesterday, local payments technology company Electrum said in what is potentially a world first for a major grocery retailer, Electrum has enabled Pick n Pay to accept Bitcoin payments in-store.
As a result of this ground-breaking innovation project, for a limited time customers at Pick n Pay's head office campus store have been able to use the Bitcoin cryptocurrency to purchase groceries and services.
The checkout process is as simple as scanning a QR code using a Bitcoin wallet app on the customer's smartphone.
Pick n Pay is one of the largest general retailers in SA, doing battle with Woolworths, Shoprite and Spar for market share in this industry.
Last week, Bitcoin slid by more than 10%, as investors sold the cryptocurrency after a warning by JPMorgan chief executive Jamie Dimon that it "is a fraud" and will eventually "blow up".
Bitcoin, the original and still the biggest cryptocurrency, has been on a tear in recent months, hitting a record high just below $5 000 at the start of September, after a more than fivefold increase in price since the start of the year.
Bitcoin and other cryptocurrencies have been falling since China banned the issuance of new digital coins for fundraising purposes, a phenomenon known as initial coin offerings, or ICOs.
"At Pick n Pay, one of our key values is to embrace change and encourage innovation and leadership. To deliver on that promise, we are constantly working with our technology partners to find ways in which we can deliver valuable, innovative services to our customers," says Jason Peisl, IS executive at Pick n Pay.
"Cryptocurrency and Bitcoin are still relatively new payment concepts, yet we have been able to effectively demonstrate how we are able to accept such alternative payments."
Electrum provided the cloud-based enterprise payments platform used for the transactions. "We've worked closely with Pick n Pay for several years as a key technology provider," says Electrum MD Dave Glass.
"Our mission is to support innovative enterprises like Pick n Pay, and together we use the advanced Electrum software as a service technology to move quickly on new opportunities, while at the same time delivering the best possible shopping experience.
"Generally speaking, retailers already accept other forms of payment such as loyalty points, coupons, promotional vouchers and gift cards. Our view is that providing value to customers is important, and leading retailers should have the capability to innovate. Electrum's cloud-based payments platform assists in providing that capability," Glass notes.
The Bitcoin infrastructure for the project was provided by Luno, a global Bitcoin company, active in Southeast Asia and Africa, and with an office in Cape Town. Luno enables South African consumers to easily buy, sell, send and spend Bitcoin.
Lorien Gamaroff, CEO of Bankymoon.com, believes all retailers will eventually accept cryptocurrencies like Bitcoin.
"Pick n Pay and Electrum are demonstrating foresight and innovative drive by realising this and breaking ground. It is tremendously exciting for the industry and to see companies like Electrum laying the foundations of this new era of decentralised currencies."
According to Gamaroff, Bitcoin represents zero risk to Pick n Pay because the retailer is not exposed to it. He explains that customer Bitcoins are converted immediately at point of sale and Pick n Pay is settled in rands.
This is how all merchants can benefit from this new payment channel and not be exposed to its volatility, he points out.
"Merchants and retailers around South Africa and the world who do not embrace Bitcoin will lose out if they disregard its transformative potential. Society as a whole is starting to see the value in 'sound money' and the risks inherent in flat currencies," Gamaroff concludes.