One-to-one with Enghouse CTO Alex Black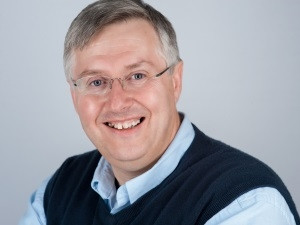 Enghouse's Chief Technical Officer Alex Black shares how Enghouse is able to consistently acquire companies with software products, but keeping highest customer satisfaction and steady business growth.
Enghouse Systems is a publicly traded Canadian-based software and services company founded in 1984 which reported annual revenue of $308 million in 2016. Its strategy is to build a larger and more diverse enterprise software company through strategic acquisitions and managed growth within its business segments: contact centre, carrier networks (oss/bss) and transportation/public safety.
The contact centre has been a chief area of focus for the global company, which has approximately 1 500 employees, 1 000 partners, and 10 000 customers worldwide.
Black is the chief technical officer (CTO) of Enghouse Interactive, so he is responsible of the products on the contact centre division which represents 62% of the Enghouse Systems revenue. His position includes a number of roles, but essentially, his job is to set the strategy from a technology point of view and make sure the company develops its products in line with that.
Q: So, one of the Enghouse strategies is growing through acquisitions. Approximately how many companies does Enghouse Systems acquire every year?
R: Acquisitions it is one of the important investments we do every year, but it is not the only one. We also have other managed growth strategic initiatives the company supports financially. Approximately Enghouse Systems acquires three or four companies every year. It is intensive but I love being involved in this process, learning about new technologies and meeting very smart people.
Q: How is Enghouse able to absorb all these acquisitions and make sure they are aligned to Enghouse strategy?
R: Our strategy it is quite straight forward; we do not destroy what we acquire but we collaborate to make it better. This approach can be summarised in two words: "Better Together". All starts with a lot of research before acquiring any company. We analyse multiple parameters and we only buy companies which can cover a market or product gap and whose products complement our portfolio.
Q: Could you describe Enghouse's product strategy following an acquisition?
R: Our company is fully dedicated to our customers and their satisfaction is vital to us. We truly believe the most successful approach for our company is to continue evolving and maintaining the products of the companies acquired and expand its features set by integrating with complementary solutions we already have in our portfolio, again this is part of our 'Better Together' approach. As a result, we end with a more capable and appealing solution for our customers without changing the beloved product they purchased some time ago. We are aware many companies in this industry acquire companies to substitute a product line they own already or to buy the installed based. We do not adopt this approach, because it leaves a considerable negative impact with customers who are forced to migrate into a solution they never selected. Our strategy of evolving vs substituting the acquired products is working for us, delivering a positive constant revenue and profit growth year after year. Enghouse is a publicly traded company and financial results are hence public to everyone, so everybody can see business wise this strategy really works. As we have been openly adopting this approach for some years, it is one where we can easily prove to the customers of any company that we might acquire.
Q: Do you see clients with worry faces asking what it is going to happen with their products?
R: We can understand any acquisition might lead to uncertainty for customers. Most of them already know us, and they see the acquisition as an opportunity because the product they have already purchased will become more features rich in very short time and a bigger company is now behind it. For the ones which have concerns we only need to explain our strategy and show many of our success stories with previous acquisitions.
Q: Enghouse acquired a Spanish company named Presence Technology in October 2016. Why was this company strategic for Enghouse?
R: The Presence Technology acquisition allows Enghouse to expand in new territories such as Mexico, Colombia, Peru, Chile, Brazil, Spain, South Africa and other sub-Saharan African Countries. Presence has already a partner network and many happy customers in these regions, so constitutes a great foundation, that Enghouse can easily expand just supporting a growth on the current team. Presence also reinforces our positioning in North America with a very satisfied install base using Presence Contact Centre Suite. Also it is important to notice that the Enghouse distribution model is similar to the one Presence has, building a strong relationship with valuable channel partners. Product-wise we were very impressed with the solution. It is very innovative, easy to use, covers most of the needs of a contact centre and delivers impressive results. No wonder many of Presence clients are BPOs, which demand a flexible product which can fulfil all their needs, but easy to adapt to their extremely dynamic environment.
Q: How you envision the future of Presence Suite product?
R: We will continue supporting and evolving Presence Suite on OpenGate and Avaya architectures. The Presence R&D team is working on the roadmap already planned before the acquisition but it is also dedicated to make it better by integrating complementary Enghouse products which can extend this Suite capability. At this time all product teams are working together sharing their knowledge with a very simple objective: how we can make this product a more complete suite and what technology we can get form this suite to make other Enghouse products better. Again this is our 'Better Together' strategy at work.
Q: Could you tell us which Enghouse products have been considered to complement the Presence Suite?
R: It is early to say, but the Presence Product Manager is very interested on some technologies we have on our Portfolio and he is conducting the research and planning to have them available in Presence Suite. Some of the products considered are: QMS (which includes agent quality evaluation and speech analytics), VocalCoach (which delivers real time speech analytics which monitors what the agents says, proving visual guidance to every agent if not following a proper speaking rate, talk about an specific script or subject, saying specific keywords or even worst, using banned words), Mobile IVR Navigator, attendant console and advanced directory services which are required when the agent starts to forward calls into the middle and back offices of the company. Additionally, we offer telephony accounting systems which can be useful for any sized company to help them understand and manage their communications costs.