Cwele wins court bid to halt ICASA spectrum auction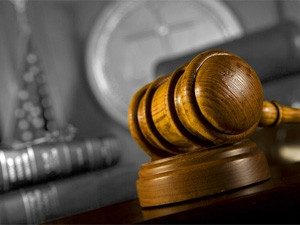 Telecommunications and postal services minister Siyabonga Cwele has won a court interdict to halt the Independent Communications Authority of South Africa's (ICASA's) planned spectrum auction.
The North Gauteng High Court in Pretoria ruled that ICASA is prevented from implementing the licensing steps and processes referred to in an invitation to apply (ITA) issued in July.
The court judgement says ICASA is also interdicted from accepting any bids for the ITA and from taking any steps to advance the ITA, "pending an application by Cell C to launch review proceedings in respect [of] the invitation to apply, provided the review application is served by 14 October 2016".
ICASA spokesperson Paseka Maleka confirmed with ITWeb that the regulator had been interdicted from continuing with the ITA. He says ICASA needs to "study the judgement" before making further comment.
DTPS spokesperson Siya Qoza told ITWeb the department "welcomes the judgement" and will also study it before issuing further comment.
In July, ICASA issued the ITA for licences for spectrum in the 700MHz, 800MHz and 2.6GHz bands, to be used to provide mobile broadband wireless access services in SA. But Cwele challenged the licensing process, saying ICASA should have waited until the department had finalised its integrated ICT Policy White Paper - approved by Cabinet yesterday - before inviting operators to bid for spectrum.
ICASA recently moved the auction date from January 2017 to May but the process will now have to be halted.