Huge Telecom looks to disrupt fixed-line market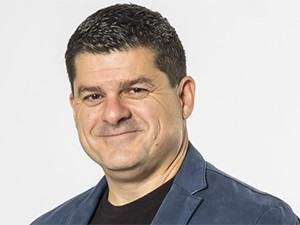 Huge Telecom is looking to disrupt the South African telecoms market with an alternative to a traditional fixed landline service.
The company says it has successfully installed the first full suite telephony service over wireless technology.
James Herbst, Huge Telecom MD, told ITWeb the solution will be disruptive because it means landline infrastructure no longer needs to be copper-based, but can be wireless.
"It is a perfect substitute if not better alternative than the transmission infrastructure used by traditional landline telephone companies, which is copper," he adds.
"The activation of the first wireless full suite telephony customer is the culmination of a 24-year journey for Huge Telecom, from our beginnings way back in 1993. It is the result of perseverance, continually questioning and challenging the status quo," says Herbst.
He says this is "the most exciting single step forward we have ever taken and will undoubtedly have a major impact on both our business and the South African business telephony market in general".
"Wireless means faster install times, no risk of cable theft, faster mean times to repair and a self-healing first-tier network infrastructure. It also means lower costs than traditional fixed landline infrastructure."
He explains that the feature of a telephony service that makes it full suite is the ability to provide inbound calling with line hunting in hunt groups.
"We are able to logically group together multiple GSM [Global System for Mobile communication] telephone lines to work or operate as a single unit ? a hunt group ? for the receiving of inbound telephone calls. In other words, multiple calling parties can all dial the same telephone number at the same time without receiving an engaged signal. Each telephone call can then be answered by a switchboard operator of a PBX [Private Branch Exchange] who will distribute each inbound telephone call to a person at the other end of an extension to the PBX," Herbst explains.
He says each hunt group can now be assigned a single trigger number which can be called by multiple calling parties at the same time. It also provides single caller line identification - of the inbound trigger number - on all outbound calls.
"Wireless GSM has been around for over 25 years. The software programs/code needed to be able to provide inbound calling with line hunting in hunt groups has taken nine months to develop," Herbst says.
Huge Telecom says what makes the service a world first is the fact that it can provide a customer with a geographic number and this geographic number can be assigned the status of trigger number. In other words, Huge Telecom can provide a geographic number in combination with wireless technology.
The first customer to implement the full suite telephony is Specsavers' new branch in the new Cornubia Mall in KwaZulu-Natal.