Google debuts space-saving app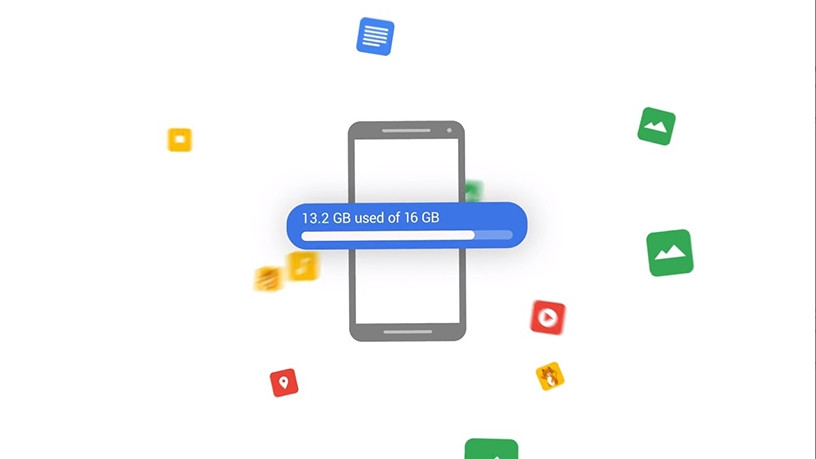 Files Go is an initiative by Google that aims to solve the smartphone storage problem. The Android app is available today worldwide.
The tech giant says the app will provide a faster way to clean up, find and share files on users' smartphones.
Before launch, it was tested by millions of people around the world, and the average tester reported being able to free up a gig of space on his/her device.
"Files Go helps smartphone users manage their files and storage space. Every day, millions of smartphones run out of space, all over the world. And images, videos, apps and documents never stop coming. Eventually, users reach a point where they have to choose what to keep or delete," Google says in a statement.
There are four main features. The first is personalised suggestions - when opening the app, these suggestions will appear, relating to the files users should consider deleting, such as unused apps, large files, duplicate files or low-resolution videos.
The second feature allows users to find files faster. The app uses smart filters to automatically organise images, videos, apps, documents, and more to make it easy to find different kinds of media.
The third allows for backing up files to the cloud. If users are unsure whether they want to delete a file forever, they can select it from the Files menu and easily back it up to Google Drive or any other cloud storage app.
The last feature is the ability to share files with others securely. Users can transfer files directly from their phone to a nearby phone through Files Go. The file transfers are encrypted, fast (up to 125Mbps) and don't use any mobile data.
Files Go is available on the Google Play Store for all phones running Android 5.0 (Lollipop) and higher.
Google also announced Files Go will be offered as part of a suite of apps on the upcoming Android Oreo (Go edition) phones scheduled for sale in early 2018.
Additionally, smartphone makers such as Nokia Mobile, Panasonic, Micromax, Lava, Intex, Karbonn Mobiles, and Xolo will offer Files Go as a pre-installed app on select 2018 models.