MTN restructuring not about job cuts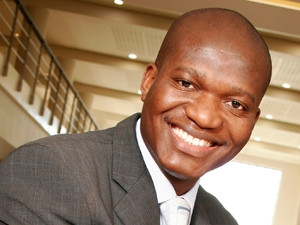 MTN SA chief enterprise officer Alpheus Mangale has moved to allay fears the company will shed jobs as part of a reorganisation and transformation of its enterprise business unit. He says the operator might well attract even more talent by the time the process is finalised.
Mangale says revenue growth is the main driver behind the group's restructuring of the unit, as the company seeks to position itself as a fully-fledged ICT services provider. MTN wants to see the enterprise business division contribute 20% of group revenue over the next few years.
MTN has recently been bulking up its business unit with top talent from within the local ICT space, with the appointment of former Microsoft SA head, Mteto Nyati, who joined in September last year as group chief enterprise officer. Mangale was MD of Cisco SA before joining MTN at the end of last year.
Mangale explains MTN is reorganising the unit to implement a new go-to-market structure that will enable MTN Business to optimally serve its customers and partners as an ICT provider of choice across all countries where it operates. This is in line with a revised group-wide business model that seeks to reposition MTN's enterprise business unit for future growth.
Investing in skills
"This exercise is not about cutting heads and trimming costs, it's about how to best invest in skills. We want to attract, develop and retain the best talent to be the choice ICT partner to our enterprise customers as we expand the enterprise business unit.
"We plan to venture into certain market segments, and to successfully do so, we need to acquire the right set of skills."
In terms of MTN's ICT ambitions, Mangale says the group aims to expand its offerings in the areas of geo-expansion, and partner with government and service customers in the under-serviced and unserviced space. The company also plans to become a strong player in cloud services and smart network solutions, as well as in the areas of machine-to-machine solutions and Internet of things technology.
"In regions where we do not have the required capacity, we will bring in a local partner, as time to market is essential," says Mangale, adding the group aims to boost its ICT capabilities via organic growth and acquisitions.
Business as usual
Mangale explains the reorganisation and transformation of MTN's enterprise business unit means business as usual for the unit's about 600 employees for now, but the company will evaluate and match skills to positions.
"Those that cannot be placed within the business unit will be matched to other roles within the MTN group. There will also be a need for us to place resources into new markets, if we want to move into new regions. It is possible, therefore, that we will attract more skills at the end of this exercise."
The current phase of employee engagement and consultation is expected to take about three to four months to finalise, says Mangale, explaining the group does not want to rush the process. "We expect that the [restructuring of] senior structures within the unit will be completed within the next month or two."