ICT Tenders: Decision time for SITA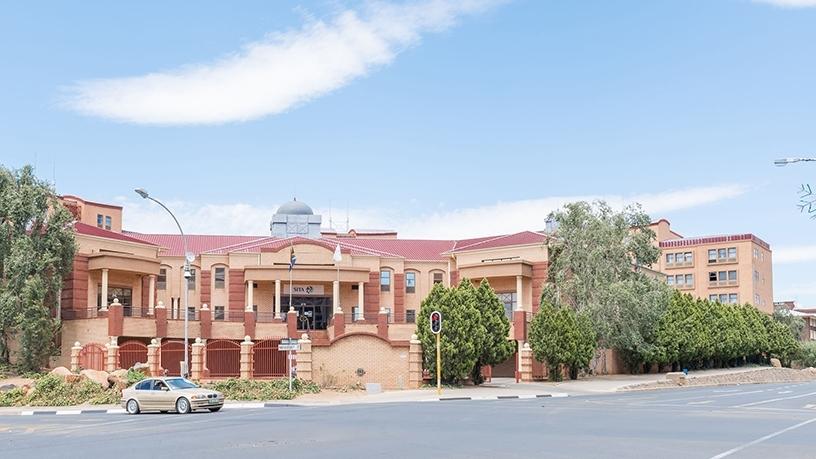 The ICT sector maintains its normal levels of activity. Services are favoured this week, but software tenders lose momentum.
The Bulletin's results section is busy this week, thanks largely to the Education, Training and Development Practices Seta and the State Information Technology Agency (SITA). While the Seta leads with number of tenders awarded, SITA surges on the value and subject indices.
New tenders
Department of Public Works
A service provider is sought for the installation and maintenance of a new key management system in head office (CGO) buildings for a period of 36 months.
Note: All bidders should register with the National Treasury Central Supplier Database (CSD). Bidders must comply with the Pre-Qualification Criteria for Preferential Procurement. Only bidders with minimum Level 1 and Level 2 B-BBEE contributor status will be considered.
Compulsory briefing: 20 August
Tender no: H18/ 008GS
Information: Technical: Elliot Monyadi, Tel: (012) 406 1630, E-mail: elliot.monyadi@dpw.gov.za. General: Ishmael Haindongo, Tel: (012) 406 1802, E-mail: ishmael.haindongo@dpw.gov.za
Closing date: 4 September 2018
Tags: Software, services, applications, support and maintenance
Office of the Pension Funds Adjudicator
The office is advertising for the provision of an ICT infrastructure upgrade.
Non-compulsory briefing: 21 August
Tender no: OPFA/ INUP2019/T1
Information: Wonder Dila, Tel: (012) 748 4000/4080, E-mail: tenders@pfa.org.za or wonder@pfa.org.za
Closing date: 11 September 2018
Tag: Hardware
Statistics South Africa
Supply, installation and maintenance of a high-volume digital monochrome printer is sought for Statistics South Africa (Stats SA) for a period of 36 months, on a lease basis.
Note: Kindly note that bid documents published by SITA are available and can be downloaded from the National Treasury Web site at www.etenders.gov.za. Bidders can also request bid documents by sending e-mails to tenders@sita.co.za.
Tender no: RFB 1778/ 2017
Information: Ronald Kgonyane, Tel: (012) 482 2420, E-mail: tenders@sita.co.za and www.etenders.gov.za.
Closing date: 31 August 2018
Tags: Hardware, printing, services, support and maintenance
Supply, installation and maintenance of a high-volume digital colour printer is also sought for Statistics South Africa (Stats SA) for a period of 36 months, on a lease basis.
Note: Kindly note that bid documents published by SITA are available and can be downloaded from the National Treasury Web site at www.etenders.gov.za. Bidders can also request bid documents by sending e-mails to tenders@sita.co.za.
Tender no: RFB 1779/ 2017
Information: Ronald Kgonyane, Tel: (012) 482 2420, E-mail: tenders@sita.co.za and www.etenders.gov.za
Closing date: 31 August 2018
Tags: Hardware, printing, services, support and maintenance
Human Sciences Research Council
Data collection is required for the Trends in International Mathematics and Science Study (TIMSS) 2019 over two years for Grades 5 and 9.
Compulsory briefing: 17 August
Tender no: HSRC/ 17/ 2018/ 19
Information: Musawenkosi Tsibande, Tel: (012) 302 2362, E-mail: htsibande@hsrc.ac.za
Closing date: 3 September 2018
Tags: Services, business intelligence, knowledge management, data, data collection
Lepelle Northern Water
The organisation requires leasing of multifunction photocopy units.
Compulsory clarification: 21 August
Tender no: LNW 03/ 18/ 19
Information: Technical: Pontsho Tolo, Tel: (015) 295 1800, E-mail: pontshot@lepelle.co.za. General: Ngwako Moseamedi or Molatela Letsoalo, Tel: (015) 295 1800, E-mail: ngwakom@lepelle.co.za or molatelal@lepelle.co.za
Closing date: 10 September 2018
Tags: Hardware, printing
Council for the Built Environment
The council is looking for a service provider to develop, support and maintain an Integrated Electronic Built Environment System for a period of 24 months.
Tender no: CBE 2/ 2018
Information: Technical: T. Mashilompane, Tel: (012) 346 3985, E-mail: tshepo@cbe.org.za. General: S.Nanthlall, Tel: (012) 346 3985, E-mail: renusha@cbe.org.za
Closing date: 24 August 2018
Tags: Software, services, support and maintenance
Electoral Commission
The IEC is looking for a contact centre.
Note: Bids received will be evaluated in respect of the evaluation criteria, as set out in the bid documentation, and the 80/20 scoring principle, as provided for in the Preferential Procurement Regulations, 2017. All service providers that wish to render goods/services to the Electoral Commission must self-register on the National Treasury Central Suppliers Database (CSD) at www.csd.gov.za.
Non-compulsory briefing: 16 August
Tender no: IEC/ COM- 04/2018
Information: Technical: Laura Franz-Kamissoko or Kate Bapela, Tel: (012) 622 5272/5579, E-mail: franzl@elections.org.za, bapelak@elections.org.za. General: Vincent Qwabe, Tel: (012) 622 5700
Closing date: 31 August 2018
Tags: Services, contact centre
Mining Qualifications Authority
An IT project manager is sought to manage the development and implementation of an Enterprise Resource Planning System for the authority.
Compulsory briefing: 21 August
Tender no: MQA/ 04/ 18- 19
Information: Technical: SakhileM@mqa.org.za, Tel: (011) 547 2606, E-mail: SakhileM@mqa.org.za. General: Tsholo Dilape, Tel: (011) 547 2628, E-mail: TsholoD@mqa.org.za
Closing date: 10 September 2018
Tags: Services, consulting, recruitment, project management
National Treasury
The Office of the Chief Procurement Officer is looking for a service provider for the enhancement, maintenance and support of the central supplier database for a period of three years.
Non-compulsory briefing: 17 August
Tender no: NT012- 2018
Information: Technical: Tumelo Ntlaba, E-mail: Tumelo.Ntlaba@treasury.gov.za. General: Thivhileli Matshinyatsimbi or Isaac Mthombeni, E-mail: Thivhileli.Matshinyatsimbi@treasury.gov.za, Isaac.Mthombeni@treasury.gov.za
Closing date: 31 August 2018
Tags: Software, services, software development, support and maintenance
Safety and Security Education and Training Authority
SASSETA is looking for Record Management Solutions until 31 March 2020.
Tender no: RFP/ SASSETA/201819124
Information: Musa Mazibuko, E-mail: scm01@sasseta.org.za
Closing date: 3 September 2018
Tags: Software, business intelligence, knowledge management, data management
Small Enterprise Finance Agency
Sefa is looking for a service provider for IFRS 9 migration.
Tender no: sefa: 25/ CRD/ 2018
Information: Technical: Nkosinathi Makeleni, Tel: (012) 748 9795, Fax: 086 243 3150, E-mail: nkosinathima@sefa.org.za, procurement@sefa.org.za. General: Sebotse Mokgabudi, Tel: (012) 748 9725, Fax: 086 243 3150, E-mail: sebotsem@sefa.org.za, procurement@sefa.org.za
Closing date: 30 August 2018
Tags: Services, data migration, data management
Request for Information
National Treasury
The Government Technical Advisory Centre (GTAC) is advertising for information on the development of an e-learning training course, based on GTAC's performance and expenditure review methodology.
Tender no: GTAC RFI 002/2018
Information: Technical: Aletta Mbuyane, Tel: (012) 315 5876, Fax: (012) 315 5923, E-mail: psp@gtac.gov.za. General: Sanele Msomi, Tel: (012) 315 5572, Fax: (012) 315 5923, E-mail: psp@gtac.gov.za
Closing date: 24 August 2018
Tags: Services, consulting, software, e-learning
South African Weather Service
Request for information in relation to the development of a data management system of climate-related datasets. The system comprises the full value chain, from the ingestion of measurements from instrumentation, archiving in appropriate databases, quality assurance and control, visualisation and development and dissemination of user-defined data products.
Note: No business will be awarded from this RFI
Tender no: RFI- 002/ 18
Information: Technical: Charlotte Mcbride, Tel: (012) 367 6024, E-mail: charlotte.mcbride@weathersa.co.za. General: Tlaki Kobe, Tel: (012) 367 6273, E-mail: RFQ@weathersa.co.za
Closing date: 31 August 2018
Tags: Services, consulting, software, software development, data management
Cancellations
Council for the Built Environment
Appointment of a service provider to develop, support and maintain an Integrated Electronic Built Environment System for a period of 24 months.
Tender no: CBE 1/ 2018
National Youth Development Agency
Supply and support NYDA ICT services for 40 new branches for 36 months.
Tender no: NYDA2018/ 02/ ICT
Department of Defence and Military Veterans
Outsourcing of Electronic Document System (EDMS).
Tender no: SPSC- B- 041- 2018
Results
Department of Trade and Industry
Appointment of a service provider to provide an off-the-shelf human resource management system that is similar or equal to the Sage HRMS and according to the requirements of the B-BBEE Commission.
Tender no: dti 02/ 18- 19
Successful bidder: Argon Business Solutions
Value: R660 101
National Prosecuting Authority
Appointment of a service provider to provide Web and e-mail security gateway hardware, licence and support for a period of three years.
Tender no: NPA 29- 17/ 18
Successful bidder: XON Systems
Value: R3 635 580
State Information Technology Agency
Supply and installation of ICT core backbone, storage and cabling infrastructure to the Department of Higher Education and Training.
Tender no: RFB 1600- 2017
Successful bidder: XON Systems
Value: R20 126 662
Supply, installation, configuration and implementation of Gauteng Broadband Network phase II and maintenance of phase I and II network infrastructure.
Tender no: RFB 1705/ 2017
Successful bidder: Altech Alcom Motomo Division of Altech Radio Holdings
Value: R2 839 619 479
Supply of network equipment and the installation and implementation of network equipment for the SITA Centurion and Beta Data Centre in Gauteng for a period of 60 months.
Tender no: RFB1657/ 2017
Successful bidder: Bytes Systems Integration - a division of Altron TMT
Value: Rate based
Department of Rural Development and Land Reform
Appointment of a service provider to upgrade antivirus software annual license renewals and to provide antivirus maintenance and support for all DRDLR devices for a period of three years.
Tender no: 5/2/2/1 RDLR 0148(2017/2018)
Successful bidder: Dynamic Recovery Services
Value: R5 932 282
Education, Training and Development Practices Seta
Strategy management dashboards.
Tender no: SCMU: 14 -2017/ 18
Successful bidder: e-SEK Technology Solutions
Value: R1 035 000
Business continuity plan and disaster recovery solution.
Tender no: SCMU: 01 -2018/ 19
Successful bidder: Global Continuity
Value: R1 296 681
Information and records management solution.
Tender no: SCMU: 02 -2018/ 19
Successful bidder: The Document Warehouse
Value: R2 231 595
Supply and delivery of laptops and desktops.
Tender no: SCMU: 12 -2017/ 18
Successful bidder: Esizwe Group
Value: R428 716