New dawn for Maredi Technologies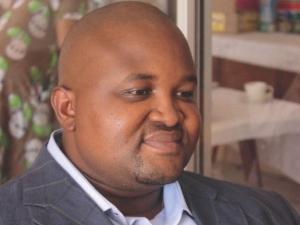 Maredi Technologies, your ICT partner of choice, is proud to announce a new bouquet of integrated and comprehensive service offerings that will provide clients with an improved turnkey experience.
Maredi Technologies is a trusted and reputable ICT solutions company that is 100% black owned and managed, with a 30% female ownership. It is a brand that is underpinned by the relentless commitment to excellence and an insatiable desire to provide clients with cost-effective and operationally efficient solutions.
As a company, Maredi Technologies remains relevant in an ever-changing landscape and hinges its success on its ability to innovate at a rapid pace that allows the organisation to better cater to the dynamic and complex needs of its clients.
Maredi Technologies has introduced new service offerings in IT security and contact centre operations through forging robust strategic partnerships with globally seasoned and highly revered ICT partners. These organisations bring a unique specialisation and expertise that is aligned with the brand values that Maredi Technologies has established. For clients, the value and benefits of the expanded service offering includes the convenience and confidence that their needs will be meet according to the highest industry standards and practice synonymous with the Maredi Technologies brand.
The following are partners of the Maredi Technologies family:
Telecoms:
* P3
* Infovista
* Shyam Telecoms (VNL)
* Tejas Networks
* IBM
Enterprise/IT:
* Otel
* Panda
* IBM
* Huawei
* First Distribution
* TOA
* Blue Coat
* Fortinet
"We are excited about this new journey and, working closely with our partners, we are confident that we will be able to provide clients with innovative solutions for the diverse range of requirements focus," said Maredi Thema, CEO of Maredi Technologies