Digital disruption, seat belts, quality
There are a number of factors CIOs need to focus on in order to prepare for the digital disruption, says Trevor Luyt, MD of SQS SA.
Trevor Luyt, Managing Director of SQS SA, unpacks his views on digital disruption in South Africa and considers the major factors CIOs need to focus on in order to prepare for these changes, while explaining why quality should be at the heart of every digital transformation strategy.
Q: What do you think will be the biggest digital disruptor in the next two years in South Africa?
TL: If you look at South Africa, and in particular, the banking sector, it's been a very competitive sector for technology development. It has been fairly innovative in the last number of years, but then if you look globally as to what's happening in FinTech and within the banking space, I think there is much more competition coming. While I say it's been competitive for technology, it hasn't been competitive as a market, as there are only a small number of banks supporting the population. As we are driving national agendas of economic transformation, we are building a much bigger middle class and so we are getting a situation where there is a previously unbanked population coming into being banked. If you look at initiatives that are global, for example, in the EU, you've got the PSD2 initiative of open banking and creating platforms to facilitate payments by other parties - not just the banks. I think it's just a matter of time before that enters into our space as well. So the disruption, I think, will come within the banking space and, in particular, within the payments space. Credit cards are already an outdated mode of payment and I think it's just a matter of days before we see credit cards disappearing and these other payment methods, whether it's a watch or mobile phone, take centre stage.
Q: What do you think are some of the major things CIOs should do to prepare for this, and can they really turn this into an opportunity or competitive advantage?
TL: There are three things that spring to mind as to what CIOs should focus on.
The first one is to understand their digital ecosystem and then to drive a digital transformation strategy towards that ecosystem. That in itself will expose opportunities, risks or challenges for potential disruptors. For example, in the insurance industry, insurance companies may look at using the concept of the 'Internet of things' and attach a device on to high value items such as one's car, boiler or geyser and use this as an early warning system; early warning for preventive maintenance or early shut down to mitigate insurance loss and insurance claims. That becomes part of its digital ecosystem and it entails collecting data and understanding who the potential entrants are. Already, there are suggestions that the likes of Google or Facebook have enough data on us to customise an insurance premium for us. Insurance companies who can understand their digital ecosystem and how it pushes their brand barrier into doing different things will be competitive in this space.
The second one is about speed of change. Transformation and the fourth industrial revolution that we're in is coming at a rapid pace, and so it goes without saying the CIO needs to be able to do things fast; it's not about huge amounts of customised coding, but rather how one can create an environment in IT that can respond quickly. This includes multi-skilled people and technologies that can adapt.
The third area where I think a CIO needs to focus is creating an elevated and independent view on quality. Knowing that things are changing fast, and things are expanding in terms of brand barriers and comfort zones, the CIO needs that independent and elevated view of quality if they are going to succeed in this rapidly changing environment.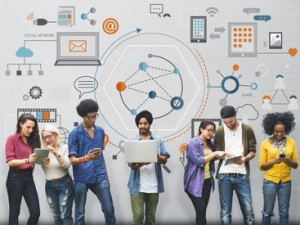 Q: Why should companies put quality at the heart of their digital transformation strategies?
TL: Quality assurance is ultimately about mitigating risk associated with change and change is at the heart of digital transformation. There are a number of sub-agendas that are playing out within the digital transformation agenda, which heighten the need for this quality assurance or risk mitigation.
The first one is the speed of change. Things are happening fast and we all know the faster you go, the more you need your seat belt, so I think it goes without saying that quality assurance and speed go hand-in-hand.
The second aspect of digital transformation is about data. Digital transformation entails huge amounts of data - collecting data that wasn't collected before on consumer behaviour - where we are, where we're going, where we've been, our buying patterns, our social networks; and it's how we use that data. Thus the quality assurance of that data is essential, ensuring its reliability and accuracy.
The third sub-agenda relates to the modern consumer. This consumer is less brand loyal, more technology savvy, more connected and they are used to getting what they want quicker. This results in a consumer who is less tolerant of something that fails and so things need to work and they need to work the first time. I think everybody can associate with an app they have downloaded from the app store that didn't work as expected; it's deleted, removed and never installed again, and so I think the CIO needs to grapple with the concept of getting it right the first time. This right-first-time objective cannot be met if quality assurance is not at the heart of the strategy.