Free Wikipedia for learners a pipedream?
A drive by a group of learners to have Wikipedia zero-rated seems to have run into the immovable force that is the South African mobile operators.
In December last year, a group of Cape Town-based learners wrote an open letter to the four South African mobile operators, urging them to give their customers free mobile access to Wikipedia. According to the children, their school, Sinenjongo High School, in Joe Slovo Park, doesn't have a library so they walk long distances to the local library, where they have to queue to access the two online computers. The school has 25 computers but use of these is limited to an hour a week per learner. Internet caf'es are prohibitively expensive to be of any use to the students.
However, according to the letter, 90% of the learners have cellphones, although airtime is expensive for those who come from low-income households. The letter concludes: "Our education system needs help, and having access to Wikipedia would make a very positive difference. Just think of the boost it will give us as students and to the whole education system of South Africa."
According to Pieter Streicher, MD of BulkSMS.com and volunteer computer studies teacher at the school, at the time, all the mobile operators replied to the letter, saying the matter would be 'looked into'.
8ta pointed to the November 2012 launch of the Google Free Zone, which, among other things, allows free searches via Google and access to the first page of Web sites after that.
"With careful selection of search words, one can access a wealth of information for free from an unlimited number of sites," said a Telkom Mobile spokesperson in response to a request for an update for this article. "In line with other markets where it has been launched, we have noted that most users of Free Zone use the Google Search facility. We believe that, for students who have limited access to computers and/or have a limited budget for data, Free Zone provides an ideal alternative to finding information and sharing it with others."
The Free Zone service was to be trialled until 31 May 2013 and the spokesperson was unable to give any details about what happens after that.
In a direct response to the learners' letter, in January, First National Bank (FNB) announced it had launched free Wikipedia browsing for its ADSL customers between 7pm and 11pm. Unfortunately, although a step in the right direction, this doesn't meet the learners' needs, as it requires an ADSL connection and an FNB account.
Giving school kids free mobile access to Wikipedia should be a priority for South Africa. It's a sure-fire way to solve some of the enormous education challenges we face.
Vodacom, the largest South African mobile operator, said its CSI arm, the Vodacom Foundation, was currently in consultation with several service providers on the matter. At this stage, it could not confirm or share any information on the Wikipedia initiative.
Neither MTN nor Cell C responded before the article deadline.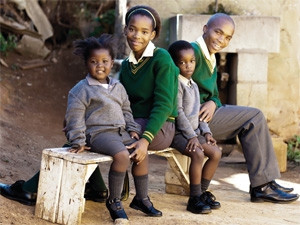 Arthur Goldstuck, MD of World Wide Worx, said in support of the initiative: "With international bandwidth coming to South Africa set to double in 2013, and our Internet population on track to reach 10 million users by the end [of 2013], the mobile Internet trend use is only going to escalate. Giving school kids free mobile access to Wikipedia should be a priority for South Africa. It's a sure-fire way to solve some of the enormous education challenges we face."
Mobile network operators in both Uganda and Kenya have made Wikipedia free to cellphone users as part of the Wikipedia Zero initiative. According to Wikipedia, most operators zero-rate the full mobile version of Wikipedia (m.wikipedia.org) along with a lightweight text-only version (zero.wikipedia.org).
First published in the June 2013 issue of ITWeb Brainstorm magazine.