Mobile operators split over OTT regulation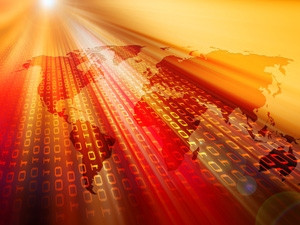 Mobile operators have mixed views on whether over-the-top (OTT) players like WhatsApp and Facebook should be regulated in South Africa.
This in response to Parliament's portfolio committee on telecommunications and postal services this week announcing it will host discussions on possible OTT regulation because of the "complaint of mobile networks".
Vodacom has come out in support of OTT regulation, with Maya Makanjee, chief officer for corporate affairs, saying SA's biggest network is "supportive of a review of the regulation similar to the view expressed by the European Commission, articulated in the Digital Single Market strategy".
"Rules must be simpler, future-proof and must also ensure a level playing field between traditional telecoms companies and new players where they compete in the same market," according to Makanjee.
She says governments usually consider regulation because of security concerns, quality of service issues, and taxation.
Meanwhile, Cell C has taken the opposite view, choosing to embrace the growth of OTT rather than push back.
"We strongly believe that this [regulating OTT players] could be to the detriment of the industry and consumers at large," Cell C CEO Jose Dos Santos told ITWeb via e-mail.
"Contrary to our competitors, Cell C has been embracing the services offered by OTTs. As the consumer champion, we believe the OTT services add real value to our customers, and we have partnered with both WhatsApp and Facebook to ensure these types of services remain affordable," according to Dos Santos.
Cell C offers its customers free access to Facebook and basic Internet services through Internet.org and unlimited WhatsApp access for R5 per month.
Dos Santos agrees collaboration is key, saying mobile operators and OTTs need to find innovative ways to work together and build partnerships.
MTN's response to queries from ITWeb on its stance on the matter remained coy, stating only it is "committed to establishing an amicable relationship with OTTs".
"MTN believes telecommunication operators and OTT operators can co-exist in an agreed and mutually beneficial relationship," MTN said in a statement.
MTN did, however, confirm to ITWeb that it will make a representation at the OTT hearings to be held in Parliament later this month "on its viewpoint regarding OTT". Cell C confirmed it too will attend, as will Vodacom.
Parliamentary participation
Who actually asked the portfolio committee to investigate or discuss the matter remains a mystery.
"MTN can confirm it has not requested the portfolio committee to consider regulation of OTT operators, neither has MTN lodged a formal complaint with other regulatory bodies such as the Independent Communications Authority of SA," Graham de Vries, corporate services executive for MTN SA, told ITWeb.
This despite MTN SA CEO Mteto Nyati being quoted by Fin24 in October last year saying he was calling for ICASA to investigate OTT operators. At the time, he told the publication OTT players "are getting huge benefit out of an industry without making any investment".
Vodacom also denies lodging any formal complaint with Parliament, and Telkom was unable to provide comment by the time of publication.
However, the portfolio committee yesterday issued a statement claiming the hearings are because of complaints from mobile operators on the matter because of challenges OTT services pose to their revenue streams.
"Mobile operators are requesting that Parliament consider passing a policy or regulations of data services on mobile networks such that they generate revenue for carrying the data services on their bandwidth infrastructure," the statement reads.
Committee chairperson Mmamoloko Kubayi says the committee "is always ready to listen and engage every member of the South African society".
The hearing is set for 26 January in Parliament, and stakeholders expected to attend include network operators, relevant ICT bodies and Internet service providers.