Lee Naik: Digital transformer
Lee Naik was the finalist in the IITPSA's 2016 IT Personality of the Year Award.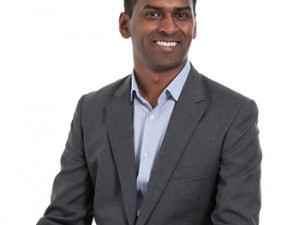 "A large part of what I do today is helping organisations figure out the value of digital," says Naik. As MD of Accenture Digital since March 2014, Naik has helped organisations navigate the challenges and opportunities presented by digital technologies, and transform their businesses to remain competitive in the increasingly digital world.
The seed of his appreciation of the transformative role that technology can play was planted in his schoolboy days in Chatsworth, Durban. He learnt to programme by visiting public libraries and reading the early books on programming and code.
A turning point for Naik was in 2005, when Accenture asked him to rebuild IT strategy as a capability to take to market. "At the time, this wasn't a big topic in SA, but I built a team of 100 people and we focus on driving large-scale transformation work. I've learned to set up organisations and make them thrive."
Read about the other IT Personality finalists
BRANDON BEKKER

CAREL DU TOIT

EDWARD LAWRENCE

ELIZABETH GOULD

LUVUYO RANI

MARIUS COETZEE

SBU SHABALALA

ZOAIB HOOSEN