Take part in the first SA podcasting survey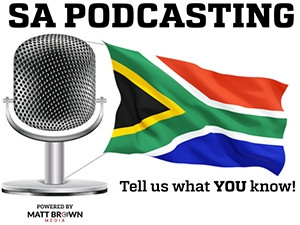 In a move aimed at establishing statistics on the local podcasting industry, Matt Brown, CEO of Digital Kungfu and presenter of the Matt Brown Show is conducting a "Pod Power" survey.
Brown says the survey is the largest independent research project into the South African podcasting industry. "Today, there are an estimated 1.5 billion podcast subscriptions around the world. However, in South Africa, there are no statistics at all. I want to change this."
According to him, there are approximately 30 million smartphones in SA. "In the context of podcasting, if you have a smartphone and an Internet connection, you can access a podcast and with that, a world of informal learning."
As an entrepreneur and advisor to startups, Brown launched his podcast 18 months ago with a focus on 'the realities of SA entrepreneurship'. He says the Matt Brown Show now reaches on average 30 000 people per episode.
"I believe that we all have a story to tell and as South Africans, the ability of a single story to make a positive difference to the communities that we hold dear is grossly underestimated. Every time I publish a new episode, I receive feedback from entrepreneurs who I have never met describing to me how much of a difference my show is making to their lives."
Brown says his intention is to share the research data and hopefully encourage other brands and business owners to tell their own stories through podcasting so that they too can make a positive difference to the communities and customers that they serve.
To take part in the survey, click here or go to http://bit.ly/sapodcasting. Participants will receive a free e-book on South African podcasting at the end of the survey.