Meet Newland at GITEX 2017 in Dubai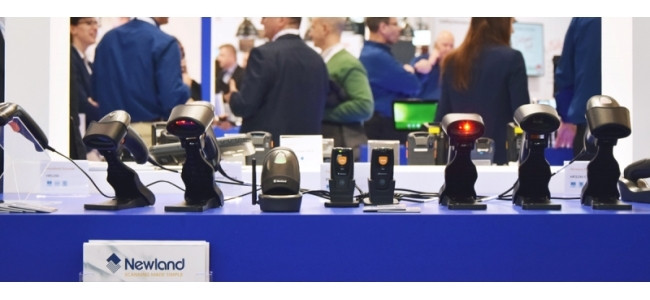 From 8 to 12 October, Newland EMEA will be at GITEX Technology Week 2017. Located in Dubai, GITEX is one of the most influential and exciting technology events worldwide. The show covers almost 93 000 square meters and expects 150 000 attendees from over 97 different countries, enabling you to meet the investors and manufacturers that are shaping the future of technology.
Connect and reconnect
For the 4th year in a row, Newland EMEA will have a space to connect, discover the full product line and to help you advance your business. Find it at stand A3-25B. This year, it has an abundance of new products to show you, including its soon-to-be-released HR42 Halibut datamatrix handheld scanner and the new and improved versions of the FM30 Grouper stationary scanner, which play a leading role in many mobile payment solutions worldwide. As a fast growing business (with no sign of stopping), its product line is developing rapidly and its sales team will be present to discuss any new trends and opportunities your company may be facing.
Its barcode scanners are perfected for scanning barcodes both printed on paper and displayed on screen, making them ideal for the abundance of online to offline (O2O) applications that have been making headlines. For businesses looking for game-changing Android smartphone PDAs, its Symphone line creates both consumer-style devices like the N7000, as well as rugged devices created for more demanding environments.
It is looking forward to meeting up with other visionaries and tech pioneers to build new relationships and strengthen existing ones.
Curious about how barcode scanners, mobile computers and micro kiosks can help deliver your business objectives.
Here's how to get in touch:
Visit its at Stand A3-25B and meet its representatives on the spot, or contact Ramonn Louw on ramonn@newland-id.co.za to facilitate a meeting.
For more info on Newland ID, go www.newland-id.com/sa.