CIOs moving over for a new kid in the C-suite?
Some organisations are introducing the new role of chief digital officer to manage and drive their digital and social assets.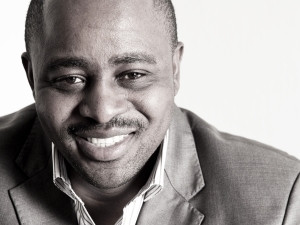 Gartner predicts that, by 2015, 20% of US organisations will have a chief digital officer (CDO) in the executive suite. The research house distinguishes between the functions of a CIO and a CDO by explaining that CDOs play in the space where the enterprise meets the customer, where the revenue is generated and the mission accomplished. They are in charge of the digital business strategy, and this, says Gartner, is a long way from running back-office IT.
Three CIOs share their views on whether there's a need for this new role, if it will encroach on their territory, or if they'll be able to work together.
Thabo Ndlela, Group CIO at Sun International, says he's been approached by headhunters to fill the position of CDO at other organisations, indicating that the industry perceives a need for the role. "But I currently do the work that would fall under both a CDO and a CIO," he says.
Carl Scholtz, CEO of strategy consulting business Extraordinary Minds, which is made up of a collection of former CIOs, himself included, is, however, dismissive of the notion. "My cynical observation is that the concept of a CDO is a new buzzword," he says.
Strini Mudaly, CIO at Goldfields, believes CDOs have a place at large Internet or technology companies like Google, but not in the average organisation. "In old corporates that have evolved over time to understand the changing needs of their customers, I can't see them making space for any new roles."
Ndlela sees a definite distinction between the two roles, with the CDO focusing primarily on digital marketing and the social media space, while the CIO focuses on pure technology. "With the presence of social media and other digital aspects, and the need to profit from these, the separation of the two roles is justified."
Digital space
However, while he believes this separation will happen, it's not going to be seen much for the next three years. "But then we'll start to see CDOs generating revenue out of the digital space, while CIOs focus on providing the technology."
Mudaly believes it's getting very crowded 'up there', with chief technology officers, chief information officers, chief security officers and now chief digital officers. He says this alone is enough to justify not having a CDO in place. "Accountability is becoming more difficult, and lines get blurred a lot."
The risk of having a role like a CDO is that it often allows other executives of business departments to take a spectator seat.
He points out that as the next generation of executives enters the upper echelons of business, they will bring with them the skills and understanding to actualise and integrate the digital requirements of all their roles. "I can't see why marketing directors can't control the spend in a digital marketing space," he says. "They understand it much better."
Like everything else in an organisation, he adds, the roles of the executives will evolve as their customers evolve.
Competitive advantage
According to Scholtz, the concept of 'digital' has been around for some time, but what is changing is that digital is becoming an increasingly critical component of transforming businesses and even changing existing business models.
"Organisations that don't have some kind of focus on the role of digital in their business strategy will fall behind the curve," he says. "A classic example is the insurance industry in SA, where direct-to-consumer strategies have grabbed significant market share away from traditional mainstream players that have lost market share to the direct 'digital'-focused competitors."
In this and other industries, he says, first movers gain an advantage that ultimately becomes a sustainable competitive advantage.
"The risk of having a role like a CDO is that it often allows other executives of business departments to take a spectator seat. It's well published that the top reason for project failure is the lack of executive support, and likewise, digital strategies will fail unless the business rolls up its sleeves and gets actively involved on all levels."
He says that while he isn't sure that there is room for another technology-type role on the Exco, he does see a space for a 'transformation lead' - a business person with digital and entrepreneurial capabilities.
First published in the October 2013 issue of ITWeb Brainstorm magazine.