Google dabbles in SA education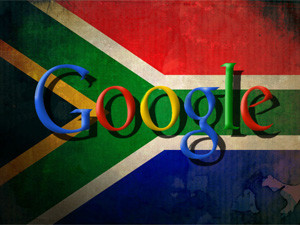 Technology giant Google is encouraging ICT in South African classrooms, having announced a R100 000 technology prize that is up for grabs by schools involved in its "Doodle 4 Google" competition.
Google has invited students to design a doodle - an artistic version of the Google logo - depicting the "South Africa of my dreams". A panel of judges is set to choose finalists before the company asks the public to vote for the four best entries. An overall winner will be selected and that doodle will be live on Google SA's home page for a day.
Elizma Nolte, country marketing manager for Google SA, says the initiative is part of the company's effort to celebrate 20 years of democracy in SA, while allowing the youth to express their hopes for the country's future.
The Doodle 4 Google competition is open for learners between the ages of six and 17, and the deadline for entry submissions is 22 October. Forms are available on the competition's Web site.
'Virtual field trips'
Google says it will also work alongside education publishing company Pearson to encourage the use of technology in the classroom. "Google is collaborating with Pearson to create lesson plans and activities for teachers and parents, including Connected Classroom virtual field trips to historic spots in South Africa, such as Robben Island," the company says.
Connected classrooms allow schools from all over the world to visit people and places virtually, using Google+ Hangouts.
Meanwhile, Pearson's reach into education also includes a project it announced in June with digital publishing start-up Snapplify as well as Macmillan and Oxford University Press. The companies aim to offer a "free branded e-book store to all South African schools and institutions".
According to Snapplify, the move aims to bypass logistical and cost challenges to accessing physical textbooks, while capitalising on SA's high cellphone penetration.
The free e-book store will provide students and teachers with a simple platform to purchase e-textbooks, enabling access to thousands of e-books from global academic publishers. Schools can then decide to either purchase these e-books on behalf of students, or the students can personally purchase them.