Nigeria fine pushes MTN into headline loss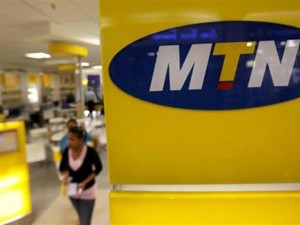 MTN has reported a headline loss per share of 271c, for the six months ended 30 June, as its hefty fine in Nigeria continues to drag down the group's earnings.
The telco says it continued to operate in a challenging environment during the six-month period, and the financial performance reflects the convergence of a number of material issues, which created the "perfect storm".
The group's underlying performance was impacted by weak macro-economic conditions affecting consumer spending, the withdrawal of regulatory services in MTN Nigeria from July 2015 until May 2016, and disconnections of subscribers related to subscriber registration requirements, mainly in Nigeria.
Performance was further impacted by "aggressive price competition and under-performance of MTN South Africa".
The group's headline loss per share of 271c was mainly as a result of the Nigerian regulatory fine. Excluding the impact of the Nigerian fine, headline earnings per share would have declined 69% to 203c. In addition, the headline number was negatively impacted by losses from joint ventures and associates due to hyperinflation and net forex losses.
Despite tough economic conditions, group interim revenue increased by 14% to almost R78.9 billion, while data revenue grew 32% to R19.8 billion. Voice traffic and data traffic increased by 7.9% and 135% respectively and the group declared an interim dividend of 250c per share.
Punishing conditions
The interim results were significantly impacted by the Nigerian regulatory fine, after the telco in June agreed to a settlement amount of 330 billion naira ($1.671 billion at the time) to be paid in six instalments over three years.
A N50 billion ($250 million at the time) good faith payment was already made prior to the settlement agreement.
"The group has accrued the present value of 280 billion naira (US$1 418 billion, using the exchange rate prevailing at the time), which in total had a negative impact of R10 499 million on reported earnings before interest, tax, depreciation and amortisation and impairment of goodwill and a R8 632 million negative impact on the group's reported headline losses, or 474c on reported headline losses per share," MTN says.
In June, the first scheduled payment of N30 billion ($124 million at the time) was made. This leaves an outstanding fine balance, at 30 June, of N250 billion ($882 million).
The reported impact on the group's statement of cash flow for the period amounted to R5 870 million, which equates to the N80 billion already paid toward the fine.
During the period, MTN also racked up R1.3 billion worth of costs on a range of professional services relating to the negotiations that led to a reduction of R34 billion in the Nigeria regulatory fine.
Apart from the fine, the depreciation of local currencies against the US dollar had a substantial impact on the group's results. This resulted in foreign exchange losses amounting to R3.6 billion during the period.
MTN Nigeria's subscribers decreased by 3.7% during the six months ? to 58.9 million ? and its revenue dropped almost 5% as a result of lower outgoing voice revenue and lower data revenue.
MTN South Sudan reported an impairment on property, plant and equipment of R259 million. However, MTN Irancell, MTN Ghana and MTN Cyprus delivered strong operational and financial performances.
Subscriber struggles
Group subscribers remained flat at 232.6 million following 6.6 million subscriber disconnections over the six-month period in Nigeria, Uganda and Cameroon. Since October 2015, approximately 18 million subscribers across the group's 22 operations were disconnected to ensure compliance with the subscriber registration processes.
MTN SA reported a 2.6% decline in subscriber numbers for the period, to 29.8 million ? mainly as a result of strong competition and economic pressure in a highly penetrated market. The prepaid and postpaid segments declined by 2.7% to 24.7 million and 2.1% to 5.1 million, respectively.
In general, MTN SA reported "a lower-than-expected performance", which the group says was negatively impacted by network outages in some areas, competition and economic pressure impacting consumer spending.
Local revenue increased by 5% to R19.8 billion, mainly as a result of higher data and device revenue growth, while service revenue, which excludes device revenue, grew by a marginal 0.7%. Data revenue in SA increased by 19% ? contributing 34.1% to total revenue.
Capex for the six months amounted to almost R4.8 billion, with the rollout of 369 co-located 3G sites and 284 LTE sites. In addition, 175 sites were connected to fibre. MTN says fibre-to-the-home connections remain a priority, with approximately 10 000 homes passed, of which 40% were rolled out during the period.