Anti-OTT regulation voices swell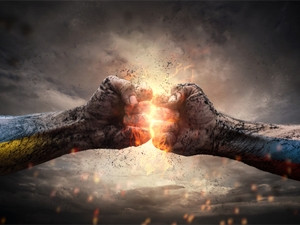 The call for South African regulators to keep their hands off over-the-top (OTT) players like WhatsApp and Skype is growing, as more voices join the rising tide facing off against mobile operators.
The Right2Know Campaign (R2K) is the latest to come out against calls to regulate OTT services by what it calls "telecoms cartels". This after this week's meeting held by Parliament's portfolio committee on telecommunications and postal services on the topic. The meeting was attended by the major telecoms operators, as well as representatives from OTT players like WhatsApp, Microsoft (on behalf of Skype), Google and industry experts who all weighed in on the ongoing debate.
"R2K has consistently fought back against the ruthless profiteering and unscrupulous business practices of MTN and Vodacom," the activism group said in a statement.
"The demand by the two telecoms companies, Vodacom and MTN, is nothing more than a cynical attempt to stifle innovation and protect their super-profits at the expense of the consumer... We condemn in strongest terms this anti-competitive tendency as it seeks to continue the exploitation of users, in particular the poor," according to R2K.
The dispute between telcos and OTTs usually comes down to a loss in voice and SMS revenue for mobile operators because consumers opt to use messaging services that rather use data. Telecoms companies also argue OTT players don't put any money into infrastructure development in the industry, with the burden of cost covered by telcos, and often don't pay tax locally.
Vodacom has been open about the fact that it believes a review of regulation is needed but told the parliamentary committee it "has no intention of blocking OTT services". MTN's corporate services executive, Graham de Vries, argued at the meeting that OTT players don't pay taxes in South Africa and that its government's prerogative to regulate around security and tax.
Meanwhile, Cell C is opposed to regulation which it says will stifle innovation and investment and hurt consumers.
One telecoms operator noticeably absent was Telkom, which did not make a submission on the issue.
Jacqui O'Sullivan, Telkom's managing executive for group communication and PR, says its view is that the company supports technological developments and the associated benefits to the economy.
"Regulation of any aspect of the ICT sector should be informed by sound economics. Regulation should be directed at levelling the playing field where there is an identified market failure."
Forward-thinking
The WiFi Forum of SA (WFFSA) urged mobile networks to develop innovative ways to benefit from OTT technologies or risk redundancy.
"Telegraph equipment can now be found in museums because those firms didn't innovate. Nobody wants our mobile networks to end up in museums because they didn't recognise a market-disrupting technology as an opportunity," notes WFFSA chairman Andile Ngcaba.
He believes the Internet cannot be governed and must be embraced, calling moves to regulate OTT services "misguided".
"OTT applications such as WhatsApp are motivating to Africa's youth. Every young person wants to develop the next WhatsApp and we should be encouraging the building and exporting of apps, not trying to wish them away in a spirit of complacency."
Ngcaba calls for SMS text messages to be free, saying there is no evidence that OTT services are harming telco revenues.
"Moves to regulate budget-friendly communication services like WhatsApp and Skype come at a time when consumers are set to be hit by further interest rate and cost of living increases."
Talk vs action
There is no guarantee the Parliamentary meeting will lead to any actual legislation in future. Ahead of the meeting, the committee assured the public the discussions were not intended to be conclusive but merely to serve as a platform to hear the various views on the subject.
Portfolio committee chairperson, Mmamoloko Kubayi, says the committee will now finalise a report and "the findings and/or recommendation of the report once adopted by the committee will inform a committee programme going forward".
The meeting did illuminate the fact that the Independent Communications Authority of South Africa (ICASA) plans to undertake an inquiry and research into priority markets, including possible OTT services markets, over the next three years. The Department of Telecommunications and Postal Services plans to release a white paper on OTT in the coming months.
"It is in the public interest not to be regulating OTTs, but to be strengthening regulation of the telecoms cartel. So far, a weak regulator has enabled these companies to get away with daylight robbery," according to R2K.
"I sincerely hope the ICT policy review white paper, which is due in March, will not be heavy handed in its recommendations on this issue ? which is when this argument will take off," according to Democratic Alliance MP Marian Shinn, who also attended the meeting.
She told ITWeb that while OTT was a conversation that needed to be held sometime, it was not urgent in the South African ICT context now.
"The time should rather have been allocated to discussing reducing the costs of data, the almost stalled SA Connect to bring all South Africans online, the slowness in assigning high-demand spectrum, the delay in analogue broadcasting signal switch off and the resultant policy for using white spaces, which were far more urgent in getting more users online and more data consumed," she says.