SA's consumers suspicious over data use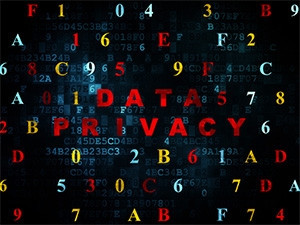 Some 41% of consumers in SA are suspicious about the way in which their data is used by companies.
This is according to a Verint Systems study, which polled more than 18 000 consumers across nine countries, of which 2 010 were South African.
The study found globally 48% of consumers are suspicious about how companies use their data. One in five respondents said they don't trust any businesses to keep their information safe.
The UK had the highest number (63%) of respondents who agreed with the statement "I am suspicious over how brands use my personal data", followed by Germany (61%), France (56%) and the USA (49%).
Consumers expect businesses to be more transparent on how their data is used, says Verint, adding the survey indicates that brands have some way to go to build consumer trust.
Nick Nonini, managing director, EMEA at Verint enterprise intelligence solutions, says organisations need to focus on building strong customer relationships that are based on trust.
"This comes down to getting the basics right - that is leveraging technology and analytics to better understand what is really on the minds of customers, and then working to help ensure the right resources are in place to address evolving needs, issues and requirements."
According to a research by Altimeter, the digitalisation of our physical world - what many are now calling the Internet of things - is challenging expectations of privacy.
Connected gadgets, appliances, vehicles and physical retail spaces are gathering massive amounts of consumer data, it says.
Companies are investing in technologies and resources to help them determine how their products and businesses can be enhanced through this Internet of things, notes Jessica Groopman, research director and principal analyst at Harbor Research.
But many of those companies - aware of concerns over data privacy - have been reluctant to explain to consumers why they're using mobile beacons and other sensors to harvest data, says Groopman.
This is a lost opportunity for brands to present themselves as privacy conscious, she adds.
The data-driven economy is undoubtedly the engine of growth and the driver of value in this information age, says Chris Combemale, CEO at DMA Group.
It is therefore crucial that brand strategists, futurologists and government regulators keep up to date with fast-changing attitudes to privacy and, importantly, begin to recognise that attitudes are not uniform or static, he adds.
Organisations that make ethical data use a priority will stand apart from those who prioritise short-term gain over long-term relationships, says Altimeter.
Companies need to ensure they tailor their engagements with customers regarding data assurance - particularly in more sceptical markets, such as the UK and Germany, says Verint.