MTN, CWU reach salary agreement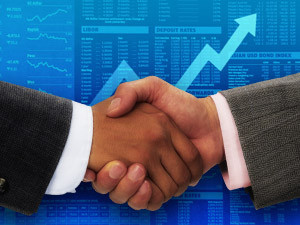 Following months of protracted negotiations, MTN and the Communication Workers Union (CWU) have signed a new salary agreement that "paves the way for more stability at the workplace".
MTN says the signing of this agreement comes in the backdrop of a recognition agreement that both parties signed last year.
"MTN is pleased and satisfied that it has reached an agreement with the CWU on many issues, including minimum wage and pay for performance. The signing of this agreement is a clear sign that a strong and stable MTN is in the interest of both parties," according to MTN SA CEO Mteto Nyati.
"The agreement addresses bread and butter issues like minimum wage, performance-based annual salary increase and canteen subsidy. Included in the agreement is an average salary increase of 5.6%, awarded to employees in accordance with the principles of pay for performance."
Nyati says the agreement is in place for the 2016/2017 financial year and is underpinned by "the importance of safeguarding the welfare of our employees".
Last year, CWU workers spent two months on strike when talks about pay increases and bonus payouts deadlocked between the telco and the union. MTN SA's call centre division was disrupted by the strike, which also hurt the telecoms operator's first half earnings ? with handset revenue dropping 18% for the year due to the industrial action.