Govt eyes 'SA Connect 2.0' to get 22m online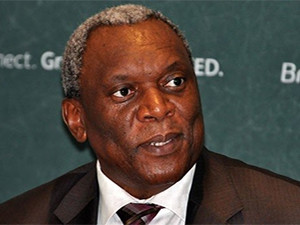 As ambitious deadlines to connect 90% of SA's population edge closer, government has unveiled an initiative that it says aims to connect millions of citizens to the Internet over the next two years.
Through its big broadband policy SA Connect, government set out to deliver 100% broadband connectivity for all schools, health and government facilities by 2020. In addition, the project aims to deliver widespread broadband access to 90% of the country's population by 2020, and 100% by 2030.
However, there has been limited progress in fully implementing SA Connect, despite numerous calls for the country's most significant telecommunications programme to come to fruition.
To breathe life into government aspirations to get more people connected to the Internet, telecoms and postal services minister Siyabonga Cwele announced the launch of the Internet for All programme at the World Economic Forum (WEF) on Africa in Durban last week.
The South African government launched this initiative in partnership with WEF, civil society and the private sector.
Outlined at WEF in 2015, the initiative aims to accelerate Internet access and adoption to the world's four billion unconnected people through new models of public-private collaboration.
While it is unclear whether this initiative will replace or simply aid SA Connect to meet its objectives, government says it will help speed up its target of connecting more than 22 million unconnected people.
Cwele expressed government's excitement about the programme. "This project will help us meet our national development goals of reaching everyone by 2020. It is an enormous target but I think it is achievable if we work together to spread the infrastructure where it is not available.
Connectivity ambitions
Cabinet adopted the SA Connect policy in 2013 to boost broadband connectivity and access in the country, including an overall vision to give every citizen access to a broadband connection.
Due to the magnitude of the project, government decided it should be implemented in two stages.
The first phase focuses on connecting all schools, health facilities, government offices, Thusong Centres and post offices in eight rural district municipalities to broadband services.
In his 2015 State of the Nation Address, president Jacob Zuma declared that year "the year of broadband" in the hope that phase one of SA Connect would take off.
Issues such as lack of leadership, pushing back deadlines and limited funds have all mired rollout of the project.
The State IT Agency's decision to cancel the SA Connect tender last year added to the list of problems that have put a spanner in the plans to kick-start the project.
In January, the telecoms department said it is exploring alternative mechanisms within the provisions of the law to implement phase one.
Industry pundits and opposition party members previously stated SA Connect will have to involve private-public partnerships in order to succeed.