Xbox One to launch locally in spring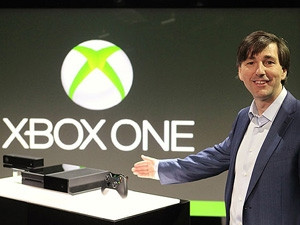 Microsoft has confirmed the Xbox One will be available in South Africa on 23 September, with prices starting at R6 300.
The devices launched internationally in November.
Every Xbox One system will include the Xbox One console - which features a 500GB hard drive, Blu-ray player and built-in WiFi - one Xbox One Wireless Controller and a free 14-day trial of Xbox Live Gold for new members.
Microsoft will also launch Xbox One with Kinect at R8 000, giving fans a number of games and entertainment experiences exclusive to Xbox, says Microsoft. These include gesture controls, biometric sign-in, controller paring, Skype video calls, instant personalisation, instant scanning of QR codes, and enhanced features only available with Kinect in games such 'Kinect Sports Rivals,' 'Dead Rising 3,' and 'Project Spark'.
The Xbox One gaming launch line-up in South Africa will feature exclusive blockbusters, including titles like 'Forza Horizon 2' and 'Halo: The Master Chief Collection', which comes with 'Halo 5: Guardians' multiplayer beta.
Other features that will join the Xbox One experience in South Africa include:
Game DVR/upload, allowing people to capture game moments, and edit and share clips with friends.
Apps, such as Skype, Internet Explorer and OneDrive, integrated with the game and TV experience, as well as snapping apps like Twitch, Machinima and IGN.
TV on Xbox One, offering live TV from service providers.
Updates to Xbox Live.
Microsoft says more details will be made available soon.