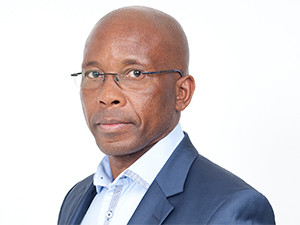 MTN South Africa is expected to "step up" following a troublesome 2015 for the telecoms giant, specifically in Nigeria, says CEO Mteto Nyati.
"As South Africa, we have always been an important operating company for the group. Given the challenges that we see elsewhere, the responsibility moves back to South Africa. What we have seen is that we are expected to step up," Nyati told ITWeb.
"That is the way I have been driving MTN SA from the first day I joined: saying we need to step up, and I believe the teams have been stepping up."
MTN's full-year results, announced last week, were hit hard by continued troubles in Nigeria ? with basic headline earnings per share falling over 51% for the year.
Executive chairman Phuthuma Nhleko said 2015 was an exceptionally difficult year for the company, probably the most difficult year ever.
The telecoms operator continues to engage with Nigerian authorities to negotiate an acceptable settlement for a $3.9 billion (R60 billion) fine it is facing in the West African nation. MTN has made a provision for almost R9.3 billion for the fine, and last month paid $250 million (R3.8 billion) towards reaching a settlement for the issue that has been plaguing MTN since October.
The South African operations also had a difficult first half of 2015, reporting an 18% reduction in handset revenue following industrial action which led to lower distribution of handsets.
However, MTN says "a strong focus on customer experience, competitive offerings, aggressive network rollout and employee engagement resulted in a successful turnaround in the second half of the year".
Nyati says MTN SA's performance during the second half of 2015 demonstrates how his people have embraced the strategy for growth and executed on it.
Overall, MTN SA increased its subscriber base by 9%, to surpass 30 million customers locally. This as subscriber registration requirements in Nigeria saw the group disconnect 6.7 million subscribers in the country. The operator managed to get most of the subscribers back and now has 61.3 million in Nigeria, MTN's biggest network, followed by 46 million in Iran. The MTN Group has 232.5 million subscribers across 22 countries in Africa and the Middle East.
Enterprise focus
Nyati says the firm plans to focus on the growth opportunity in the enterprise space and the services MTN provides to businesses in that space in 2016. It will also invest in upgrading its data centres "to make sure they are enterprise-ready".
"A priority is the monitoring of the network when it comes to us servicing our enterprise customers. We want to be in a position where we can pick up problems before the customers call us ? and act on those problems. To be able to do that, we have to invest in tools and that is what we are going to be doing this year."
He says MTN will also concentrate on building its offerings in the enterprise space.
"Right now, we have gaps in those offerings. We are looking for companies that can fill some of those gaps ? we are looking for acquisitions."
The integration of newly acquired fibre player, Smart Village, into MTN's business is also top of mind for Nyati.
"Fibre is a priority for us: fibre-to-the-home (FTTH) and fibre-to-the-business. We made significant investments last year and we will continue to do the same this year in the FTTH space.
"A big priority for 2016 is the Smart Village acquisition we made last year. We want to integrate that company successfully into MTN and make sure we sign up as many customers as possible, in the gated communities where this service is provided, and improve the quality of service the company is providing to its customers."
Continued investment in MTN's LTE network is also key in 2016.
In 2015, MTN added 966 2G, 1 593 co-located 3G and 3 148 co-located LTE sites expanding 3G and LTE coverage and ensuring improved quality and capacity. In SA, capex for the 2015 financial year was R10.9 billion, almost 93% higher than the previous year.
Nyati says in 2016, MTN will continue its network improvements, "making sure we continue to lead in the LTE and 3G space".
Learning curve
MTN has learned some important lessons from its regulatory troubles in Nigeria. Nhleko says MTN had some "missteps" in Nigeria and the disconnection of unregistered SIM cards could have happened earlier. However, he explains the SIM registration process in Nigeria was incredibly complex when compared to the process in SA.
"We are not here being defensive and making excuses; all we are saying is that the issues are always invariably more complex than meet the eye, but we have learned lessons from it and are being far more vigilant."
Nyati agrees 2015 was a learning curve for the group.
"When you are as big as MTN, you stand out and what that means is that you are actually a leader and you need to lead in all spheres. When it comes to compliance you need to be number one; when it comes to how you serve communities in those markets you need to be number one. So to me, and to all of us, what has come out is that we need to prioritise certain things and compliance is one of those," Nyati concludes.