Hardware.com expands Polycom portfolio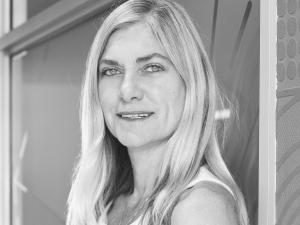 Hardware.com is pleased to announce that effective 1st September 2016; the company is now distributing additional products in the Polycom range.
"We are delighted that Polycom has awarded us distribution for the Polycom analog conference phones, as well as the entry level VC product, the RealPresence Debut," says Gail Holt, MD of Hardware.com.
Hardware.com has also been awarded the rights to distribute RealPresence Desktop, Polycom"s soft client application. This is available free for all smartphones devices, and aggressively priced for notebooks and desktops.
"This is testimony of our solid financial performance and confirmation that Polycom knows we can grow and harvest the ever-expanding 'huddle room' opportunities. Our product portfolio is now complete and perfectly positioned to address this growing market."
The personal workspace, small workspaces as well as huddle rooms can take on many forms, and most corporates today are designing floors that accommodate these areas. "The large 20+ seater boardrooms are being replaced by these smaller huddle rooms, which enable quick on-the-fly meetings and collaboration."
The personal workspace exists in the home, office and on the road. With on-the-go meetings becoming the new norm, employees and clients alike expect instant connectivity, and access to content, but do require a quality experience. Communication can be achieved via apps such as Skype, Facetime, WhatsApp. "However, if you are looking for quality video and secure, instant content sharing, Polycom"s RealPresence Desktop should be your choice," continues Holt.
The small huddle space is an area designated for one to four people (although both the Trio and Debut are quite sufficient or a six to eight seater room). This workspace could be a small office, huddle room (see previous articles), a small work area or Microsoft Optimised room. People need high quality audio, video, and content sharing for meetings in small huddle rooms.
The RealPresence Trio and the RealPresence Debut are designed for these spaces. "There is no need to purchase expensive video conferencing equipment for these workspaces. And at the price point of Debut and trio, you can add video conferencing to many workspaces at a fraction of the cost of installing one VC system into a large boardroom."
"With our focus exclusively in this area, we will secure the business for Polycom and Hardware.com," concludes Holt.