Assessing risk to 'see' the operating environment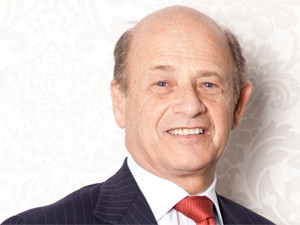 Good governance and compliance is totally dependent on risk, said Alan Hilburg, president and CEO at Hilburg Associates, speaking yesterday at the ITWeb Governance, Risk and Compliance Summit.
According to Hilburg, how the businesses understand the risks internally or externally is going to impact how comfortable they are with compliance and governance.
To measure risk, Hilburg believes organisations should use the VUCA (volatility, uncertainty, complexity and ambiguity) index.
The VUCA Index is a methodology is designed to enable business leaders - based on responses to a series of statements and qualitative questions - to rapidly assess the internal and external risks and opportunities associated with volatility, uncertainty, complexity and ambiguity.
Volatility is the rate and pace at which disruption impacts on the organisation, he noted. "Most organisations are in a volatile business - you cannot avoid volatility."
Uncertainty is the inability to predict future outcomes. The greatest contribution a person can make to a team is being able to see around the corner - to have vision, said Hilburg.
Complicity is understanding the interaction and integration of multiple variables - everyone lives in a world of variables, he added.
Hilburg said today's businesses are operating in a VUCA world. VUCA impedes a leader's ability to understand, to decide, to direct, to execute and to prepare for the future, he added.
He pointed out that organisations cannot say they are focused on risk unless they focus on VUCA.
"There are factors we can control and some we can't control. To ignore that is not going to get an organisation any answers or any decisions, noted Hilburg.
And lastly, there is an ambiguity in what companies do and how they interpret the data or an event, he said.
He said because organisations exist in a VUCA world - risk mitigation is everyone's job.
The VUCA Index can help organisations "see" and understand their operating environment so they can succeed where others don't, added Hilburg. "You can't manage what you can't measure."
If you are going to be successful in analysing risk you need data, information and then understanding, said Hilburg. We can't afford ambiguity in today's society if we are going to succeed, he concluded.