Light at the end of the tunnel
Expanding operations into Zimbabwe? Here's what to expect.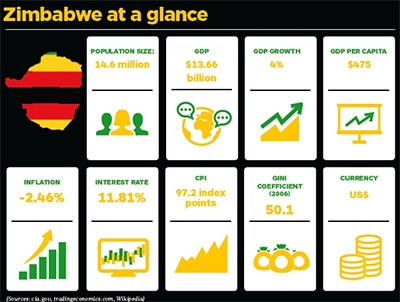 In spite of the country until recently being South Africa's biggest trading partner on the continent, business relationships with Zimbabwe have never run especially smoothly. Yet, after some dark years that saw South African companies leave the country and others attempt to survive, given the Mugabe government's stringent indigenisation policies, relations appear smooth again. Zimbabwe's ICT growth represents a genuine opportunity for businesses expanding to the country.
The indigenisation law, passed in 2008, required all companies operating in Zimbabwe to be at least 51 percent locally-owned, putting off new investment and making life tough for those already there. Thirteen South African companies delisted in Zimbabwe in 2014, although the likes of Nedbank, Impala Platinum, Standard Bank and Old Mutual held on in spite of the indigenisation threat.
According to the South African Institute of International Affairs, economic problems in Zimbabwe saw South African firms ring-fence their Zimbabwe operations to keep financials separate from the overall group operations.
Yet investment in the country never ground to a halt; quite the opposite, in fact. South African companies invested more than $1.2 billion in Zimbabwe between 2003 and 2013, while between 2005 and 2014, South Africa's exports to Zimbabwe grew by 247 percent.
This volume of economic cooperation looks set to increase, especially as the government retreats from the indigenisation policy it now realises has had a cataclysmic effect on foreign direct investment. South African president Jacob Zuma told a South Africa- Zimbabwe business forum last year that there was a need to strengthen economic and political ties between the two countries to achieve economic growth.
The state of the ICT sector also affords opportunities to South African companies looking to set up operations in Zimbabwe, with the country among the fastest-growing in the world when it comes to mobile and internet penetration. Ease of doing business is improving too, while the recent launch of the Zimbabwe South Africa Chamber of Commerce and Industry (ZIMSACCI), aimed at promoting economic cooperation between businesses in both countries, should ease the process as well. The signs are there that the old economic relationship may be set to return in force.
Political will
The controversial indigenisation policy introduced in 2008 proved disastrous for Zimbabwean FDI. The country's central bank reported foreign investment into Zimbabwe declined from $400 million in 2013 to $372.6 million in 2014, just the latest year it had fallen.
At the time, regional countries like Mozambique and Zambia saw strong economic growth due to increased FDI inflows. It has been an ongoing tale, linked to political concerns, economic instability and the controversial laws. While Zimbabwe took in FDI of $1.7 billion between 1980 and 2013, Zambia received $7.7 billion and Mozambique $15.8 billion.
These damning figures forced the Mugabe government to backtrack. Ministers spent large parts of 2015 attempting to clarify and explain the Act, but it now seems to have been abandoned. Officials have told local newspapers the government is softening its hard-line stance on the matter, having previously told foreign companies they must comply or risk nationalisation.
Mugabe has since issued instruction for ministries to directly handle acquisitions and transactions related to their portfolios, bypassing the requirements of the indigenisation law. The Cabinet also recently sanctioned transactions by foreign investors far in excess of thresholds set by the law.
It remains to be seen whether it will be formally scrapped, and if so, what will take its place. Indigenisation and Economic Empowerment minister Patrick Zhuwao has suggested the country could enact a ten percent empowerment levy on foreign-owned companies, which would be used to fund black empowerment programmes.
Finance minister Patrick Chinamasa said recently the country was putting in place policy reform measures aimed at developing the Zimbabwean economy. The country has been focusing on clearing its external debt in order to allow it to access new financing. There was also sporadic reference in the last year to relying on technology to spearhead growth, but it remains to be seen whether this manifests itself as coherent policy or mere lip service.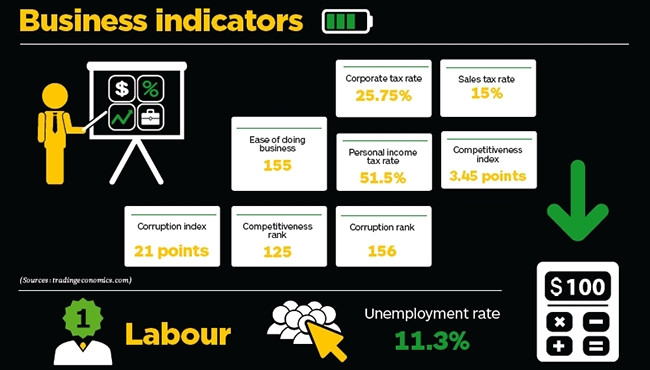 Doing business
Tendai Mashingaidze is MD of Zimbabwean business hub Muzinda, and says starting a business in Zimbabwe, even for Zimbabweans, is extremely difficult, due to the amount of red tape.
"This is mostly due to most government organisations and departments, and some private sector players, not being digitalised," he says.
"This means there's a lot of paperwork and approvals involved, which makes the process of getting anything done take long. There's little cash floating around, which generally drives down any price you try to offer the market as clients negotiate hard."
But there are signs in this regard that Zimbabwe is starting to improve. However, it did fall two places to 155th out of the 189 countries ranked under the World Bank's Doing Business report in 2015. The report said Zimbabwe had committed to extensive reforms to unlock FDI, especially when it comes to getting credit and protecting minority investors. The country was ranked 79 and 81 respectively on getting credit and protecting minority investors.
"In Zimbabwe, the credit bureau improved credit reporting by beginning to provide credit scores," the World Bank said. "Zimbabwe strengthened minority investor protections by introducing provisions allowing legal practitioners to enter into contingency fee agreements with clients."
Issues remain, however. Zimbabwe fell three places to 182nd when it came to ease of starting a business, with nine procedures taking a total of 90 days. Companies arriving in the country must reserve a company name, file the memorandum and articles of association with the Registrar of Companies, register with the tax authorities, the National Social Security Authority and the Manpower Development Fund, pick up the licence application notice for the City Health Department, advertise the application for a licence in a local newspaper, apply to the Licensing Office, and receive an inspection by licensing officers. The country also declined for ease of getting electricity and paying taxes.
Other red tape is found in the form of the Zimbabwe Investment Authority, which must give approval to all new businesses launched in the country. Businesses must then undergo company registration, business licensing, local authority licensing, sector compliance and registration.
Tax is another issue, with a vast number of them depending on various sectors, including Corporation Tax, Income Tax, Value Added Tax, Rural Electrification Levy, AIDS levy, PAYE and NSSA.
"I think ZIMRA, the tax authority here, has tried its best to make it transparent. Its only challenge is the informal nature of business in the country, which gives a lot of room for dishonest people and corrupt officials to get away with not paying tax," says Mashingaidze.
The state of ICT
There are positives, however, in the state of Zimbabwe's ICT development. The ITU's ICT Development Index says Zimbabwe is the second fastest ICT developing country in the world, with internet penetration rising to 47 percent in 2014 from 11 percent in 2010.
The country's ICT growth has been driven by the availability of lower-cost broadband options, as well as cheaper mobile devices as new local players, competitive pricing and per-second billing enter the market. Zimbabwe has high literacy rates, good infrastructure and language capabilities, with the potential to become a regional player in ICT.
The government, as noted in these pages, has taken some interest. ICT minister Supa Mandiwanzira told the Media Institute of Southern Africa (Misa) Zimbabwe chapter in August 2015 that stakeholders should fully utilise the opportunities created by the internet, and that the government was committed to creating a conducive environment.
Thecla Mbongue, senior analyst at ICT and telecoms research firm Ovum, says the country's ICT and telecoms markets were 'booming'.
"Over the year to September 2015, the Zimbabwean mobile market grew by six percent year-on-year to 12 million subscriptions in 3Q15. The penetration rate was then 80 percent of the country's population. In comparison, the overall African mobile market grew by ten percent year-on-year during the same period and the penetration was 81 percent," she says.
"The recent growth has been boosted by mobile broadband uptake. In the meantime, mobile financial services also seem to be gaining momentum."
Zimbabwe has no regulatory specificity on African standards, except for now less-applied minimum ownership regulations.
"However, Zimbabwean operators - notably market leader Econet - complained about 'unwarranted regulatory interventions negatively impacting the ICT sector'. Current hot topics are: infrastructure sharing regulations, tariffs capping, mobile money regulation and taxation," says Mbongue.
This article was first published in the [March 2016] edition of ITWeb Brainstorm magazine. To read more, go to the Brainstorm website.