Govt approves ICT policy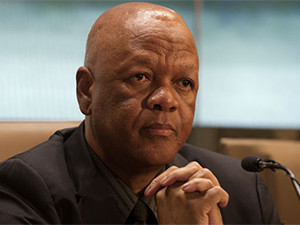 The South African government has moved to approve the much-anticipated Integrated ICT Policy White Paper.
This was revealed by minister in the department of planning, monitoring and evaluation, Jeff Radebe, at a media briefing in Pretoria this afternoon.
Radebe said the new ICT policy will replace the separate white papers on Telecommunication (1996) and Postal Services (1998).
The ICT policy will ensure that the sector fulfils its potential to facilitate inclusive social and economic transformation, he said
Radebe stated: "The minister of the Department of Telecommunications and Postal Services (DTPS) Siyabonga Cwele will convene a separate media briefing to further unpack this policy."
The long-awaited ICT policy will outline government's plans for the rollout of broadband services across the country and direct the allocation of much needed spectrum.
Cwele previously noted the policy will support open access networks as it aims to open the use of high-demand broadband spectrum for use by all licensees, while adequately compensating those who invest in infrastructure.
SA's mobile operators have been vocal on the issue of additional spectrum, but there has been little movement towards auctioning the spectrum.
In July, the Independent Communications Authority of SA (ICASA) moved to resolve the matter and issued the original invitation to operators to apply for licences for spectrum in the 700MHz, 800MHz and 2.6GHz bands.
However, the regulator's move was met with contention from the minister, who in turn filed the motion to interdict and thereafter review and set aside the planned spectrum licensing process initiated by ICASA.
Cwele believes ICASA should have waited until the department had finalised its integrated ICT policy White Paper, which has resulted in the current tug-of-war between the regulator and the minister.
This week, the matter was heard by the North Gauteng High Court in Pretoria. It is expected the court will hand down judgement in the case on Friday.