New data expiry rules won't reduce costs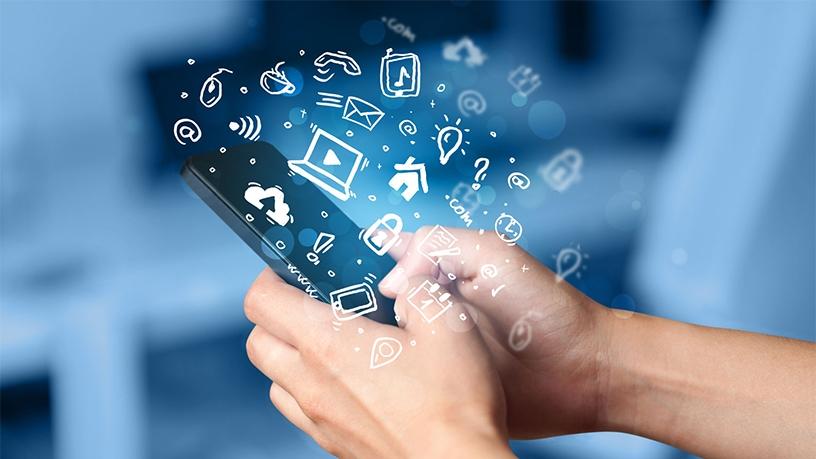 Analysts are doubtful that longer validity periods for data bundles will actually result in cost savings for consumers.
This after the Independent Communications Authority of South Africa (ICASA) announced new draft regulations that propose data bundles only expire after three years.
"This is quite a deviation indeed, given that at the moment, the validity periods range from several hours imposed on daily prepaid data bundles, to 365 days applicable on annual data bundles," says Ofentse Mopedi, senior telecoms analyst at Africa Analysis.
"I am not entirely convinced the long data validity period will translate into massive cost savings of some sort for consumers.
"I don't see how this sort of time frame will protect a user who merely buys a 50MB data bundle which gets depleted long before the end of the month in any case. It is inconceivable that such user will want to spread out usage of such a little amount of data for 36 months," Mopedi adds.
Derrick Chikanga, research analyst for telecoms, media and the Internet of things, Africa at IDC, says "three years seems to be high", adding that a minimum expiry period of three years "is as good as having non-expiry data bundles".
"Ideally, time frames of between 90 days to 120 days would have been more in line with the SIM card validity period. What this means is that if a user has remained inactive for 120 days, he/she will have their SIM card deactivated for no-activity, even if they had a positive data balance.
"Therefore, the data expiry beyond 90 - 120 days will only benefit subscribers who remain active on their respective networks. We don't believe therefore that any active data user will want to keep data unused for that long," adds Chikanga.
"ICASA is of the view that the proposed three-year expiry period for prepaid data bundles will protect consumers against the premature expiry of prepaid data bundles, or reduce the forfeiture rate of unused data after the specified expiry date or time," spokesperson Paseka Maleka told ITWeb via e-mail.
"ICASA is also of the view that forfeiture of unused data after the expiry date or time prejudices consumers as they are paying for included value (unused portion of the data bundle) that is not used."
In August, ICASA published new draft regulations which added extra clauses to the "End-User and Subscriber Service Charter Amendment Regulations 2016" published on 1 April 2016. These included specific new timeframes for the expiry of data bundles, with the shortest being 10 days for bundles between 1MB and 50MB, and the longest being 24 months for 20GB and above.
At the time, some of the criticism was that the staggered approach to validity periods favoured the wealthy, as only they could afford the largest data bundles that came with long validity periods. On 17 November, the regulator published an update to these draft regulations, proposing that prepaid data bundles have a minimum expiry period of three years.
When asked for clarification on the change and why a period of three years was chosen, Maleka said: "The three-year expiry period of prepaid data bundles, like voice and SMS services, is in line with section 63 of the Consumer Protection Act."
This section of the Act pertains to prepaid certificates, credits and vouchers. It states that "a prepaid certificate, card, credit, voucher or similar device...does not expire until the earlier of (a) the date on which its full value has been redeemed in exchange for goods or services or future access to services; or (b) three years after the date on which it was issued, or at the end of a longer or extended period agreed by the supplier at any time".
"The intention is to protect consumers and ICASA took into consideration submissions from interested parties during the first round of consultations and indeed the provisions of the consumer protection legislation," Maleka adds.
Price issues
The cost of data remains the key issue but Mopedi believes the new regulations "are not dealing with the cost component of the service delivered to consumers, but rather to enhance overall value offered to users".
"Also, the regulator has placed great emphasis on the fact the new amendments are just one of the many interventions currently under consideration that are aimed at curbing the perceived high telecommunication costs in SA. Perhaps as more inventions are introduced in phases, they will directly benefit consumers from a cost perspective," he says.
Chikanga says a positive is that the proposed regulation does remove the pressure on consumers to use up all of their data prior to expiry.
"However, the key challenge that remains is the actual price per MB of data. Currently, data is considered to be expensive in South Africa. A reduction in data prices will have a more meaningful impact on the part of consumers," Chikanga adds.
Mopedi adds the move by ICASA may actually "stifle operators in terms of their ability to provide more innovative solutions". Most telcos currently offer specials whereby customers can get small amounts of data for a low price but the data is valid for only a very short period of time, sometimes even as short as one hour.
"I think the elephant in the room remains the exorbitant out-of-bundle rates. If the operators can offer extremely competitive in-bundle rates, surely they can do something about these high data charges," Mopedi says.
Part of the new regulation does tackle this issue by making it necessary for consumers to be able to opt-out or opt-in to out-of-bundle pricing on data, voice and SMS services. The regulation also makes specific rules on how often operators are required to warn customers about data depletion to avoid out-of-bundle bill shock.
Regulatory impact
Mopedi says the current pricing model for operators is fairly simple, "the shorter the expiry date, the more affordable the in-bundle data rate, while bundles with longer validity periods attract higher rates". He warns that if operators continue to follow this model "we can expect to see the prices for some bundles going up".
"However, it would not be easy for operators to simply hike prices, as they are aware they are being closely watched by various stakeholders, including consumer groups, government and social media campaigns [like #DataMustFall], and that these stakeholders will not take kindly to any moves by operators to adjust prices upwards.
"This effectively places operators in a catch-22 situation, as operators would not want to incite further demonstrations around high telecommunication costs," Mopedi explains.
"In recent months, most of the operators reduced their out-of-bundle rates. Operators will not want to attract the attention of data activists yet again after the activism we witnessed earlier this year. Hence, most operators could be motivated to develop and provide more promotions and content that will encourage consumers to consume more data, rather than increase the price of data bundles," Chikanga says.
Chikanga believes the draft regulation is unlikely to have a huge impact on telecom operators as the consumption of data is mostly determined by the current price per MB.
"Even if data bundles expire after three years, this will barely change the rate of consumption by most consumers. Further, this could prompt telecoms operators to focus more on promotions that encourage usage, leading to overall growth in data usage. If consumers are sufficiently incentivised to use data, it will not be in their best interest to keep unused data for longer than necessary," Chikanga concludes.