MIT comes to Joburg
An acclaimed startup programme supported by MIT has been hosted in South Africa for the first time.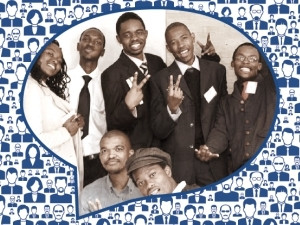 Crowdfunding has been hailed as a panacea for anyone with a great idea or worthy cause but lacking the necessary capital to get projects off the ground. A derivative of the concept of crowdsourcing, crowdfunding relies on many small monetary 'pledges' instead of one or two major capital contributions from established investors.
Johannesburg has won a moral victory over Cape Town in the apparent battle for recognition as the country's leading tech development destination after hosting MIT's acclaimed Accelerating Information Technology Innovation programme in July this year. The Massachusetts Institute of Technology (MIT) established the programme in 2000 to help promote a culture of development in emerging economies such as Ethiopia, Ghana, Kenya, Nigeria, and now South Africa.
Fast-track incubator
The programme has been devised as a fast-track incubator for undergraduate students who attend a six-week course that culminates in a pitch session to industry experts on the product or service they have created. Prof. Barry Dwolatzky, who heads up the Johannesburg Centre for Software Engineering at Wits University, explains that the programme was originally planned for Cape Town but was changed at short notice at the behest of event co-sponsor Google SA. Far from being a reflection of Cape Town's tech community, it was felt that Johannesburg could benefit from the exposure to the programme, and is likely to host future programme courses. Due to the sudden change in host, the course was shortened to only three weeks, although Prof. Dwolatzky doesn't believe this undermined the programme or its objectives. "In terms of the amount of work done in limited time, everyone was very impressed with what they saw," he says. "A lot of the students had never developed in Android before, so they had to first learn about this."
The course introduces students to basic skills like developing the business concept and model and transferring these into business and marketing plans, as well as the tools to develop workable apps. Their participation concludes with a day of presentations on what they've built, with the day styled as a pitching session to potential investors. A number of industry players from both the investor and tech communities attended and judged the Wits pitching sessions. "If there was a weakness in their presentations, it was more on the entrepreneurial, business side because they're not from that background," comments Prof. Dwolatzky.
We need to recognise that people are being prepared at university to create their own jobs.

Prof. Barry Dwolatzky, Johannesburg Centre for Software Engineering, Wits University
He hopes to remedy this next time around by inviting students from commerce to participate and contribute financial and marketing skills, while digital arts students could provide graphical input. "We definitely need to encourage this type of interaction and learn from MIT on how they've done this. We're really tapping into that expertise, which is a huge opportunity. Going forward, we have to begin to own it," he says.
The Accelerating Information Technology Innovation programme is typically hosted at chosen institutions for anywhere between three and five years, with Wits hoping to fulfil that role locally. "In my day, students came to university with the idea that you were training for a job. We need to change this mindset to recognise that people are being prepared to create their own jobs and there probably aren't jobs waiting for them. We need to get people to see what they can do on their own, and that is the power of this programme as it broadens their skills, especially their business skills."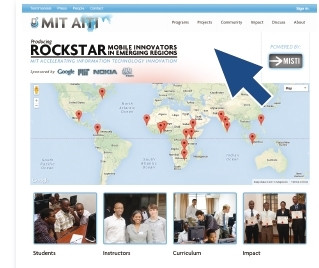 Prof. Dwolatzky says he hopes that enterprising students make use of the platform created by Wits and MIT as a launchpad to get their ideas off the ground.
He admits, however, that the venture capital and tech industries locally are nowhere near the scale and influence found in the US, which could be constraining. "I strongly believe, though, that if we're going to build a good tech industry, it will come from small start-ups, not large corporates. And if we develop small groups of people who have energy and vision, there's every possibility they could be bought out," he says. He argues further that the model for developing and sustaining tech start-ups in SA hasn't yet been defined and that the process that has proven successful in Silicon Valley might not be appropriate here. He hopes to interest research doctorate students to take part in the Accelerating Information Technology Innovation programme next year by using it to gain keener insights into a workable model.
First published in the October 2013 issue ofITWeb Brainstorm magazine.