Dagada to oversee Joburg's IT operations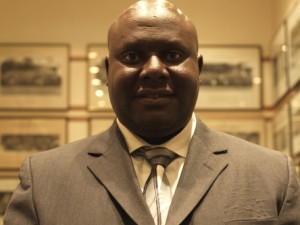 City of Johannesburg (COJ) executive mayor Herman Mashaba has decided to move group IT operations to the portfolio of prominent ICT figure, Rabelani Dagada.
Dagada, already a member of the mayoral committee (MMC) for finance in the DA-led municipality, announced the news via his Facebook page.
His pronouncement appears to silence reports that Mashaba is on the "verge of expelling Dagada over the city's billing crisis".
"The executive mayor has moved group IT to my portfolio. There's too much work ahead, but I'm up for the challenge. We will soon set up a Web facility wherein you can give me tips for the next year's budget speech," he wrote.
The decision to move group IT to Dagada's portfolio follows Mashaba's statement earlier this week that all key vacancies within the COJ will be filled as a matter of urgency.
The executive mayor said senior positions such as the group chief financial officer and group IT officer would be appointed at the August council meeting.
According to Mashaba, the department has operated with over nine senior acting appointments in key positions in the revenue department. These positions will be filled with the very best talent available in the industry by the end of 2017, he said.
Up to the task
While it's unclear what urgent matters Dagada will have to meet as a result of this addition to his portfolio, the former president of the Institute of IT Professionals SA has shown he is more than capable.
He previously noted the importance of advancing ICT in the city, and building and extending ICT programmes to bridge the digital divide.
Following his appointment as MMC of finance, Dagada hit the ground running by championing ICT and moved to find solutions to the city's billing crisis.
Johannesburg's billing woes started when the city implemented a SAP system under the auspices of Project Phakama.
According to Dagada, having studied the challenges faced by the city's billing system, the city began implementing a number of interventions to turn the situation around.
The interventions include the establishment of a technical support services unit to ensure complete billing, accurate and clear invoicing, an effective payment process, effective credit management, improved customer relationship management and timeous issue resolution.