Historic merger creates killer combination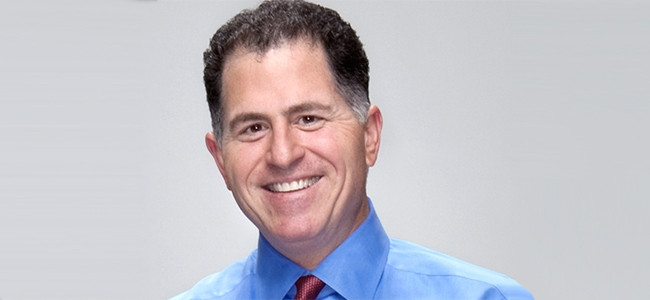 One year after the historic merger between global technology heavyweights Dell and EMC to form Dell Technologies, the company says it is witnessing explosive revenue growth.
In September last year, Dell closed the $67 billion transaction to combine the two, resulting in the world's largest privately-controlled technology company, Dell Technologies.
The deal, announced on 12 October 2015, took nearly 11 months to complete. Dell and its partner investment firm Silver Lake raised more than $40 billion in debt. The company also brought in more than $5 billion through agreements to sell its IT-services business and software divisions.
Channel portfolio
The company says in its inaugural year, it formed a unified Dell and Dell EMC sales force and created a $35 billion channel and global channel programme that added 10 000 new business customers to the Dell EMC portfolio.
In addition, Dell EMC experienced explosive revenue growth (nearly double historical rates) in underpenetrated accounts in the first half of 2017, fuelled by cross-selling of server, storage, client and converged infrastructure solutions.
All this while rapidly paying down approximately $9.5 billion in debt, completing three major business divestitures and continuing to invest aggressively in innovative technologies.
Following the merger, the company appointed Doug Woolley as GM of Dell EMC South Africa. Since the appointment, Dell EMC has announced the expansion of Dell EMC OEM Solutions in Africa, with dedicated local original equipment manufacturer (OEM) and Internet of things solutions specialists available to help OEM and independent software vendor customers take their intellectual property to market faster and accelerate time to profit.
Globally, Dell Technologies says GE, a digital industrial company, has signed a multi-year commitment to use Dell infrastructure and end-user computing solutions to support its ongoing digital transformation.
Under the agreement, Dell becomes the primary IT infrastructure supplier for GE. The deal is one of the largest non-government contracts in Dell Technologies, Dell or EMC history, the company notes.
"We set the bar high and exceeded our own expectations," says Michael Dell, chairman and CEO of Dell Technologies.
"We've made enormous strides this past year in serving the needs of our customers, from governments to fast-growing small businesses to many of the world's largest enterprises who call Dell Technologies their most strategic IT partner. And we're just getting started.
"We had a pretty aggressive plan, and for the first half of the year, we had about $2 billion more revenue than we planned for, and a lot of it was in the revenue synergies across Dell Technologies."
The company last week reported $37.1 billion in revenue for the first half. In the second quarter, Dell EMC server revenue increased 7% to $2.8 billion, giving the company a 19.9% market share.
Meanwhile, Dell EMC's chief rival and market leader HPE saw its revenue decline more than 9%, and its market share dip to 23% from 26% a year ago, according to numbers released this week by research firm Gartner.
The Dell Technologies family of businesses includes Dell, Dell EMC, Pivotal, RSA, SecureWorks, Virtustream and VMware. It stands as a $74 billion business with a portfolio that ranges from the edge to the data centre to the cloud.
Huge investments
Dell Technologies continued investing $4.5 billion in R&D annually. It invested an additional $100 million in start-ups focused on future tech areas like artificial intelligence, machine learning, Internet of things and genomics through Dell Technologies Capital.
Since the close of the merger, the company has committed to invest almost $1 billion incrementally in its people, go-to-market strategy and technology for key growth areas.
Through its combined supply chain, Dell shipped 2.55 units per second (40 million PCs, 2.5 million servers/enterprise products, 45 million S&P units), it reveals. Only 27 days after the merger closed, it shipped the company's first integrated Dell and EMC product.
In aligning the business, Virtustream teamed up with Pivotal for deployment of cloud-native apps and with VMware to extend mission-critical apps/workloads to Virtustream Enterprise Cloud.
In addition, RSA undertook integrations with other Dell Technologies businesses, including RSA NetWitness Endpoint bundling with Dell Data Security, RSA SecurID integrations with VMware Workspace ONE and VMware AirWatch, as well as interoperability with VMware AppDefense.