Propelling women to succeed
Debby Edelstein believes business is not just about profit, but about transformation.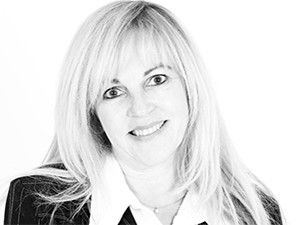 Anyone who thinks women are natural networkers is mistaken. Often, it doesn't come easily, and even the most confident woman may need an intermediary to introduce her to others who can help with her career or personal development.
Playing matchmaker has become the main focus of Debby Edelstein, who created The Annual Women's Leadership Conference and WiredWomen Conferences specifically to oil the cogs of commerce.
Edelstein is passionate about creating leadership initiatives for women, although not all her projects are gender-specific. Her company, Quality Life, also designs customised training and workshops for large companies, tackling other issues such as bedding down the culture after a merger.
But her main goal is to propel more women to success, not only by boosting them up the corporate ladder, but also by encouraging them to start their own businesses or invest in others as venture capitalists.
She traces that passion back to her youth, when her father urged her and her sister to be self-sufficient. "My father appeared conservative, but encouraged us to be independent, think critically and take responsibility for our financial independence. These messages, even though they weren't couched as women's rights, were empowering," she says.
Feeling peeved
Edelstein also recalls feeling peeved when her father gave two male cousins pocketknives as presents and she didn't get one. She didn't really want a knife, she says, but the discrimination infuriated her.
"I was outspoken at school and even in our school year-book, I said something quite political about women's rights at the tender age of 17," she remembers.
At university, she studied politics, English and industrial psychology, and saw business as a dirty word. "I never imagined that business could play a role in changing the world," she says. Her hostility vanished when she worked with renowned professor Nick Binedell, who demonstrated great leadership, and by studying Dame Anita Roddick of The Body Shop.
"I discovered business isn't just about profit. It can be about transformation, human rights, feminism and gender equality. I was fascinated because I never understood why things should be different for slightly over half the world's population."
The growth of women in this space doing amazing things is quantum.
Initially, Edelstein expected to work for magazines and promote women's rights that way. But as communications have changed, she too has changed. "For anybody involved in communication and content, the world is enormously exciting.
We can all spread our ideas, whether we are part of a global concern or part of a startup, and I love that anarchy," she says.
"Whenever I find an industry where inspiring, powerful women are not stepping up and telling their stories, I feel I should create a platform for them. The first was Women In Leadership and my next was Wired Women."
Brains trust
Last year, she also launched peer coaching groups called WeLead Circles, which evolved from the WeLead Women's Leadership conferences she stages each year in Johannesburg and Cape Town, to encourage leadership development across all industries.
"We're having the most amazing fun," she says. "It was another business idea and a great way to add value, and I seriously underestimated what it could do for me. I have a brains trust of women pushing me to do anything I say I will. It's a phenomenal experience to meet once a month for peer coaching and to talk about core leadership goals."
Each circle consists of only six to ten women so everyone gets a chance to listen and have their say. The diversity of these high-powered women is brilliant for a crosspollination of ideas.
"The main reason women get involved is to grow their network and further their goals and careers, but what they don't expect is the unconditional support from women who are not competitors and are outstanding at advocating for each other."
The events also highlight talented women running startups that others can support as venture capitalists or by mentoring them. One idea she is assessing would see women pool their money into a venture capital fund to support startups led by women.
Edelstein is training other women to facilitate We Lead Circles so they can run across the country. She also believes they have the potential to be rolled out as a global brand. "It's time to think beyond African shores because we have a unique product that we can expand by speaking to women all over the world who relate to what we're doing and feel they can make a difference in their own networks."
In the IT sphere, Wired Women events have grown enormously since the day when only 30 people attended fi ve years ago. "The growth of women in this space doing amazing things is quantum, and the support we are getting from the corporate world is very encouraging," she says.
The networking is just as important at those events as the messages delivered by the speakers, she adds. "We don't just talk about the sage on the stage. It's about conversations, and often the person sitting next to you will have as much to offer as the person behind the podium."
Wired Women also raises the visibility of female role models, encouraging girls to take a career in IT seriously.
Many men also support her initiatives, which is important since men hold most positions of power. And feminism is back in fashion among pop stars, which is another bonus.
"Even Beyonce is helping to make feminism sexier," she says, although it's hard to suspend judgement about someone who promotes feminism in a bra and knickers. "There's a tendancy to be purist about it - how about not being quite so much of an object? But you have to talk to your audience where they're at. If I'm a little didactic about it, I'm going to lose them."
This article was first published in Brainstorm magazine. Click here to read the complete article at the Brainstorm website.