Broadband accelerates development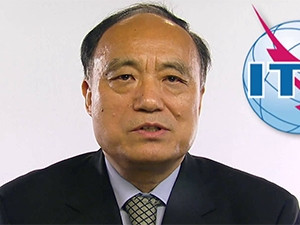 Broadband technologies are driving substantial transformation in many development-related sectors, including health, education, financial inclusion and food security, making them a key accelerator towards achieving sustainable development goals.
This is according to the state of broadband access report released by the United Nations (UN) Broadband Commission for Sustainable Development. Established by the International Telecommunication Union (ITU), the commission seeks to promote the adoption of effective and inclusive broadband policies and practices in countries around the world.
The UN Commission's State of Broadband 2017 report is an annual global snapshot of broadband network access and affordability. It also examines global trends in broadband connectivity and technologies, reflects on policy and regulatory developments, as well as the applications of broadband for sustainable development.
According to the report, the benefits of broadband for food security, health and wellbeing, inclusive education and the environment are real and increasing.
Broadband technologies, along with the digital literacy skills to use them, enable people, groups and communities to create their own solutions, it states.
"Broadband is crucial to connecting people to the resources needed to improve their livelihoods, and to the world achieving the sustainable development goals," says ITU secretary-general Houlin Zhao.
"The goals for education, gender equality and infrastructure include bold targets for information and communication technology. The State of Broadband 2017 report outlines how broadband is already contributing to this and makes valuable recommendations for how it can increase this contribution into the future," he adds.
The report also highlights that promoting investment in broadband connectivity from a broad range of sectors can help achieve the full potential of these technologies and bring the world closer to the goal of an inclusive digital society accessible by all.