Amandla.mobi mobilises activism with cellphones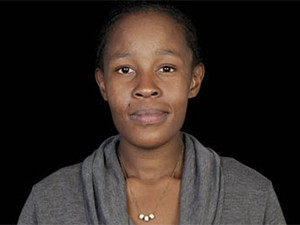 Every cellphone can be used as a tool for democracy-building and getting the voice of the voiceless heard.
This is the view of amandla.mobi founder and campaigner Koketso Moeti, who has made it her life's mission to empower South Africans to fight for what they believe in through mobile advocacy.
Moeti says she realised the power of the Internet when her own community, Rooigrond in the North West, faced an eviction and she was able to use her cellphone to rapidly access information, connect with others and coordinate actions.
"Our campaign was successful and the eviction was rescinded. That's when I started blogging and working as a digital campaigner. I knew we had to find a way we could scale local campaigns so that activists and citizens across South Africa could rebuild the power of the people," says Moeti.
"Cellphones are the one unifying factor which can be used to bring people together. Although not everyone has a cellphone, almost each household in the country has access to at least one phone and this can be used to mobilise people in numbers that incentivise accountability."
The non-profit company runs campaigns using technology, with members from across the country coming together at critical moments to take targeted, co-ordinated and strategic action to make real change. The idea is to mobilise large numbers of digital activists to put pressure on decision-makers. This is done through various platforms, including the amandla Web site, USSD, Mxit, SMS, please call me and WhatsApp.
"We have successfully mobilised over 15 000 people across campaigns and are hoping to reach 500 000 by 2018 and build a cohesive community of people working together for positive change."
Moeti says she realised it was critical to find a way of smashing the digital and language divide to enable truly people-powered campaigns.
"Those most affected by injustice are the least able to access digital tools for activists. This perpetuates the silencing of the majority of the world, especially for black women from lower-socio-economic backgrounds; people like me."
Set-top box victory
Moeti says one of amandla's most successful campaigns to date was getting government to commit to subsidising set-top boxes for low-income households once migration from analogue to digital television takes place. She says if low-income households were to be cut off from access to news in their mother tongue because they could not afford decoders, it would be "a major blow to our democracy and people's access to information".
"With low levels of literacy and 11 official languages, our members rely on news in their mother tongue to keep track of issues.
"Working with the SOS Coalition, our campaign managed to mobilise over 4 000 poor and working-class South Africans to sign the campaign from their cellphones and submit comments. Our government and regulators are mandated to run public consultations, but they're poorly advertised and require people to send in a fax or written letter. But this time round, decision-makers were flooded with 4 500 submissions."
She says this was an exciting victory because it was a testament to amandla's theory that those most affected by decisions, when given a means to mobilise, can influence decision-makers.
"We are, however, continuing the campaign as we want the number increased from five million households to eight million to ensure no one gets left behind."
Bold investment
The non-profit's initial seed funding came from venture capitalists who believed in the idea of people-power. Moeti says since then, the initiative has received grants from Bertha Foundation, Indigo Trust and Making All Voices Count to keep going.
"We do also receive some donations from our members and we hope to work towards being fully member-funded by 2018," adds Moeti.
"I consider those who gave us our initial grants to be bold as they invested in something that has never been tried before in South Africa: an organisation led by under 30s and with a management team of black women.
"It goes against the grain of the most well-funded organisations and general civil society organisations in South Africa in terms of demographics."
She says the possibilities for mobile advocacy are constantly evolving but what is most important is to move forward with their members.
"We operate where they are, but at the same time, we are constantly looking forward to where they will be and moving with them as they migrate to different platforms. In a way, we see ourselves as taking a journey with our members, building a strong, cohesive, progressive and values-aligned movement."