Tanzania listing to boost Vodacom East Africa presence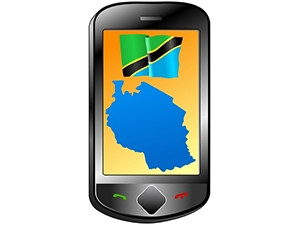 Vodacom is boosting its presence in East Africa with its listing in Tanzania today, along with its recent R35 billion investment in Kenyan telecoms operator, Safaricom.
This is according to analysts, who believe that despite the Tanzania listing being a mandatory requirement, it will likely strengthen the group's international operations and provide it with greater access to capital.
Vodacom's Tanzanian operation is preparing to list shares on the Dar es Salaam Stock Exchange (DSE) today in what will be the bourse's largest listing to date. The initial public offering (IPO) has raised 476 billion Tanzanian shillings (R2.8 billion) with shares due to start trading at TZS 850 (R5.05) per share.
"Of its international operations, Vodacom Tanzania has been the largest contributor to the group's performance over the last five years and remains the standard bearer for mobile money across the entire group, in terms of service penetration, innovation and margins," says Lehlohonolo Mokenela, industry analyst for the digital transformation practice at Frost & Sullivan Africa.
"It would be logical for Vodacom to look to cement its dominant position in East Africa through Vodacom Tanzania and Safaricom's operations."
Derrick Chikanga, research analyst for telecoms, media and Internet of things in Africa at IDC, says the listing points towards Vodacom consolidating its operations in the East African region.
"Vodacom could be possibly considering increasing its geographical footprint across the African continent. This is especially critical given that, for many years, it has focused most of its efforts on serving the South African market," he adds.
Mandatory listing
The listing was not entirely the SA-based telco's idea but came after the Tanzanian Parliament in June 2016 amended regulation to make it mandatory for licensed telecommunications operators to list at least 25% of their authorised share capital on the DSE, to boost domestic ownership.
Around eight telcos that operate in the country will be required to join the DSE, including Vodacom Tanzania, Swedish telecoms and media group Millicom's subsidiary Tigo Tanzania, and a local unit of India's Bharti Airtel.
"The share listing was enforced but does present as many benefits to the [Tanzanian] economy as it does to the Vodacom group. What typically follows with a secondary listing is greater transparency, which can only be good for local authorities and investors of the Vodacom group. It also helps the group gain access to a wider pool of capital, across a range of investment groups," says Mokenela.
The Tanzania listing will be the SA-based company's secondary listing, with the primary listing remaining on the Johannesburg Stock Exchange. Vodacom Tanzania, launched in 2000, is the group's second biggest market with 12.6 million active subscribers as at 30 June 2017.
Chikanga says the pros of a secondary listing are that it provides a secondary source of finance and greater access to capital, as well as diversifying geographic operating risk. However, a con of the listing being in another African country is the perceived credit risk, which could limit the number of potential investors.
"The Vodacom listing is clearly a clever move as it avoids debt as a source of financing. Recently, a number of telcos have found themselves in financial distress due to crippling debt, resulting in some being taken over by creditors. Hence, Vodacom's listing presents an internal source of financing that could prove viable under the prevailing volatile economic and interest rate conditions," says Chikanga.
He says even though it was not done voluntarily, the listing will provide the operator with additional financial resources for network expansion projects, which without the listing could have come from existing shareholders.
"These resources could be used by the group to look for brownfield or greenfield opportunities in other African countries," Chikanga adds.
Listing delays
The original offer period was due to close on 19 April but a number of delays set the listing plans back. A final 10-day extension in July opened the process up to international investors and helped Vodacom reach its R2.8 billion target. The telco said 60% of those that participated in the IPO were Tanzanian investors while the other 40% were international investors.
"The initial extension of the IPO, due to low subscription from local investors, will likely be a worry for Vodacom as it may be indicative of a lack of depth in Tanzania's financial markets," adds Mokenela.
"What will also be of concern, particularly to foreign investors, is the potential low liquidity of the market. If the market is not sufficiently liquid, investors may feel apprehensive about the ease of getting in and out of the investments at fair market value. This may become less of an issue in the long-term by the expected integration of the East African Community countries' stock exchange, whenever it does happen."
Tanzania is East Africa's second-biggest economy, and telecommunications is one of the fastest-growing sectors in the country, according to Reuters, which says Tanzania saw a 0.9% annual increase in the number of mobile phone subscribers in 2016 to 40.17 million.
Safaricom boost
Last week, Vodacom finalised its Safaricom transaction, which saw it acquire a 34.94% strategic stake in the Kenyan telco from the Vodafone group. It issued new Vodacom ordinary shares to Vodafone, which resulted in Vodafone's ownership in Vodacom increasing from 65% to 69.6%.
"[The deal] will provide both businesses with opportunities for growth, as well as enable Vodacom shareholders to access a strong performing business in East Africa in a high growth market," Vodacom CFO Till Streichert said when the transaction was concluded.
He added that Vodacom expects the deal to help enhance its position as a leading African mobile communications company while providing an opportunity to diversify its financial profile.
"Competition in the telecoms space is escalating and operating margins are decreasing dramatically due to a steep decline in mobile voice revenues. However, the Safaricom deal was more of a shareholding restructuring and alignment between Vodacom and parent company Vodafone. It makes sense that Vodacom, which is a dominant brand in the African market, takes over the shareholding in Safaricom. It will be interesting to see if a similar approach is taken in other Vodafone operations such as Ghana and Uganda," says Chikanga.
Mokenela says Safaricom has become a strong player in Kenya's enterprise market, not just machine-to-machine and other connectivity services, but also value-added services such as cloud computing.
"This is where Vodacom Tanzania can look to leverage the capabilities and assets of the Kenyan operator to further entrench itself in the East African region," Mokenela concludes.