It's a numbers game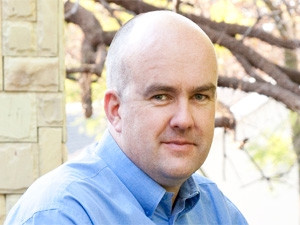 Essentially a tool for financial performance analysis, measurement and valuation for small to medium-sized enterprises (SMEs), ValuationUp was founded by South African duo Gareth Ochse and Kenneth Kalmer.
"ValuationUp is an online financial analysis and strategy tool," says Ochse. "It can be used by established businesses to understand performance, price, potential and priority."
Explaining where the idea for ValuationUp came from, Ochse reminisces about studying finance at UCT and Wits in the early 90s and finding the macro picture of finance to be exciting but hating the micro view, which was the dull and boring side of accountancy. "I landed up at Bain & Co in London and was involved in setting up a venture capital fund. It was here that I got exposure to the funding of early-stage ventures and I eventually left to start my own," Ochse recalls.
Ideas in motion
Over the years, Ochse has helped other entrepreneurs raise finance, close deals and sell businesses. He's dealt with many entrepreneurs looking for assistance in understanding finance, and as such, he facilitated an educational course called 'Finance4Entrepreneurs' in 2012. The curriculum was well received, and helped Ochse realise two things: "The first was that, while the basics of finance can be picked up quickly, most entrepreneurs are scared of Excel models; secondly, even if you can compute your numbers, you still need to know how you compare to your peers, since financial performance is always relative.
"The solution to these problems was found in building a reliable, comparable financial performance database - as nothing like it exists currently - and doing all the modelling work in a browser. Most people find this to be a far less intimidating interface than Excel. Work started on this in April 2012, and we hope to make a material difference to the success rates of businesses that have existed for over two years.
"The bottom line is that our analysis shows a business how to reduce risks and increase returns. For an entrepreneur, knowing where to focus isn't intuitive. For many companies, simple steps taken to reduce risk or improve operational efficiency are far more effective than worrying about how to increase sales by 5%."
In fact, Ochse observes, in most cases, taking these steps first enables the sales growth to happen.
ValuationUp has ambitions that stretch far beyond SA, but starts here, because its founders live here and can test business model ideas quickly and keep costs low. The service is, however, globally unique. While there are competitive tools out there, they're either tools designed by accountants for other accountants, or they're largely valuation based. ValuationUp approaches things from a strategy consulting/business advisory perspective. This means that while the company has to do the underlying numbers and analysis very well, it also has to bear in mind that the entrepreneur whose business is being analysed needs to know exactly what to do differently at any time in order to achieve the best results.
"Our analysis has to be strong enough to drive a change in business conduct," says Ochse. "If we want to make a material difference to entrepreneurial success, we have to convince our users to change their behaviour."
Minimal input
One of the challenges ValuationUp faces right now is route to market. While the founders believe there's both a B2C and a B2B opportunity, ValuationUp will have to focus on the business-to-customer model first, knowing that it will pave the way to make money in the business-to-business market eventually. "We're also finding simplification rather challenging. Corporate finance envelops a powerful set of analytical tools, complex beyond the regular entrepreneur, and not all of them are applicable to smaller, privately held businesses. So at a design level, our challenge has been to make the analysis work with minimal input," Ochse admits. Needing only the most recent set of financial statements and a 25-question risk survey to present results that offer the answers, Ochse believes that "if we're to make entrepreneurs do things better, we have to show them what, teach them how, and justify how we got those results." It will be an ongoing challenge, but in a year or two, ValuationUp should be just about ready to take its own advice.
First published in the July 2013 issue of ITWeb Brainstorm magazine.