NetApp appoints Westcon as sole distributor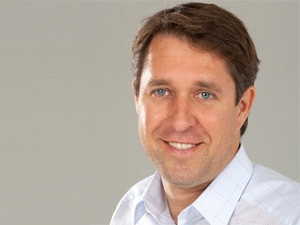 Storage vendor, NetApp, has appointed the Westcon Group of companies to be its sole long-term distribution partner in Africa.
According to the company, the decision to move to a consolidated distribution strategy in Africa was based on the need to take advantage of growth opportunities and to continue to maximise value for its partner community business well into the future.
"We believe this strategy will enable NetApp to deliver greater distribution efficiency and scale, and will lead to enhanced service and value for our reseller community," says Konstantin Ebert, director: Middle East, Eastern Europe and Africa for NetApp.
He adds that Westcon will offer the full range of NetApp products and solutions, including the FAS series of storage systems, the flash portfolio, as well as the E-Series product line.
Africa is an area of high focus in NetApp's growth strategy, the company says. A focused distribution strategy will help NetApp ensure that African business has the support required to continue to build on the success in the region, it adds.
According to Ebert, NetApp will extend and expand its investment in the region to support its business partners. "With this new approach, we have a stronger capability to drive our product portfolio across the African continent in a more effective and aligned way, especially our flagship solutions such as clustered ONTAP, flash and the E-series products," he says.
Concerning the South African channel, Ebert says the company's strategy has been successful and there is no need to change its channel strategy in SA.
"Nevertheless, we always look to further co-operate with strong partners in the market. Our focus is high on further integration with service providers as well with our alliance partners such as Cisco, SAP, VMware, Microsoft and Citrix. Our focus on technology enables us to commit to a very strong focus on working with partners. We are 100% indirect, and working in close partnerships is in our corporate DNA."
Ebert also believes that, with NetApp's new set-up focusing on one distributor across Africa, the company will build a more scalable model.
"We have a great set of partners across Africa and our alliances co-operation including our partners is a stronghold. Our advantage is that we never go direct and partnering has always been our way to success."
NetApp's strategy is to build a strong, Africa-wide go-to-market model based on the pillars of its distribution strategy; big global OEM and sales partnerships with companies such as IBM and Fujitsu; alliances such as those with Cisco and VMware; as well as strong alignment with resellers.
Ebert also revealed that NetApp traditionally has a higher market share in the mid-market, but its market share in the enterprise segment is growing rapidly. "As a strategy, we are, of course, positioning our products across all segments, not only since recently, but already over the last years.
"Local as well as global enterprise customers are strongly relying on NetApp, and our list of top reference customers is impressive and many of them are storing exabytes of data on NetApp storage."
Comstor deal
Meanwhile, Comstor, a division of Westcon SA, has partnered with SAP and NetApp to bring new data management solutions to SA customers.
In a statement, Comstor says the deal marks a deeper collaboration between the companies, and will provide further innovation for customers' database and data management needs. Comstor adds that it will provide customers with the opportunity to accelerate the deployment and delivery of an agile data infrastructure for their SAP applications and infrastructure.
Customers will be able to integrate storage with next-generation database, analytics and application solutions, it explains.
"Companies are looking for data management solutions that promote innovation and agility, which will, in turn, assist them in driving their competitive advantage as well as reduce the total cost of ownership of these solutions," says Andrew Hindshaw, data centre practice lead at Comstor.
The solutions available through Comstor resellers will offer scalability, data protection, and better managed data growth, Comstor says.