Clifftop completes R8m Wyzetalk funding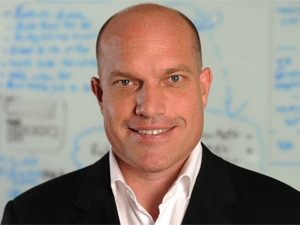 Clifftop Colony, a Cape Town-based financial services firm focused on African venture capital and private equity investments, has completed the Series A funding round of R8 million for Africa's social business company Wyzetalk.
According to Clifftop, this brings the total amount of capital raised to over R20 million to date.
"Working with Clifftop as our corporate finance partner has allowed us to credibly access a high-profile local and global investor base and raise significant amounts of capital for Wyzetalk as a South African start-up, while also protecting the interests of the founders and the seed investors," says Gys Kappers, co-founder and CEO of Wyzetalk.
According to Oliver Drews, CEO of Clifftop Colony, investors have been impressed with the Wyzetalk team and how it has built the emerging market focused social business platform with a highly effective product offering for local businesses.
"The funding round was substantially over-subscribed and we are very pleased with the selection of investors. Like the seed round, we focused very much on investors who could contribute more than capital to take the business to the next level."
One of the new institutional investors in Wyzetalk is the Nairobi-based Savannah Fund.
"Wyzetalk has made impressive inroads into the South African market and we now need to ensure that we bring our Pan-African network to the table to make Wyzetalk a business solution for leading companies across the continent," says Mbwana Alliy, managing partner of the Fund.
Reflecting the increased investor base and its ambitious growth strategy, the company will add Hans Hawinkels as a member to its Board with immediate effect. Hawinkels is currently a non-executive director of Times Media Group and was previously CEO of MultiChoice Africa.