Structure for Sage Alchemex's corporate social investments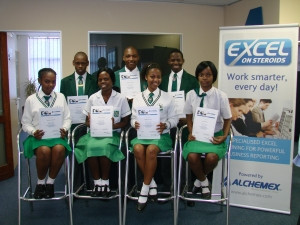 Sage Alchemex, formerly known as Alchemex, has launched its new, more formalised corporate social investment (CSI) division. The company had previously initiated numerous ad hoc CSI programmes driven by the 'Alchemex Community Enhancement' committee.
The recently established CSI division has a new name and a structured plan to give back to the community.
Elev8 - Educate, Empower, Excel, is the new name and slogan of the CSI division, and encapsulates the focus of the division, which Phillippa Dekker, who heads the division, says is "aiding those in need by utilising the existing pool of skills and resources available to us in order to promote growth, learnings, and ultimately, sustainability".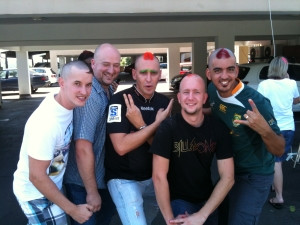 Elev8 will focus on:
* Business skills training
* Scholars
* Tertiary students
* Small businesses
* Collaborations with educational institutions, business hubs and media
* Ad hoc initiatives
Some of the initiatives that Sage Alchemex has been involved in to date include the below. Such initiatives will not be eliminated; however, more focus will be directed into providing business skills training with the company's core product, being business intelligence software.
Top seven scholars trained on its Excel on Steroids course
Seven matric students from Parkhill High School were selected to attend its Excel on Steroids training, in December 2011. In addition, four desktops were donated to Parkhill High School.
Box a need
In November 2011, the Alchemex team delivered shoe boxes filled with goodies for underprivileged children at a church in Chatsworth, Durban.
CANSA Shavathon
In March 2012, Alchemex hosted a CANSA Shavathon open to all offices in the Derby Downs Office Park, in Westville, Durban.