Currency instability hits Datatec earnings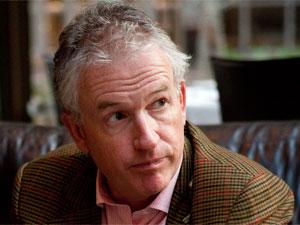 Datatec saw interim group revenue rise 10% to $3.3 billion on the back of strong growth in its North American business in the six months to 31 August.
Despite this, the international ICT solutions and services group's headline earnings fell 22.5% as currency instability in emerging markets took its toll.
North America generated 35% of Datatec's revenue and 28% of gross profit, mainly due to the strong performance of Westcon North America, which saw revenue growth of 31.5%.
Despite savings in operating costs in Westcon's North America division, profitability was affected by emerging market currency weakness, lower gross margins, foreign exchange losses, and restructuring and business process outsourcing transformation of Westcon's Europe, Middle East and Africa (EMEA) operations.
"The restructuring of Westcon's EMEA region through business process outsourcing and the reorganisation of Logicalis' UK business are important internal initiatives that will affect profitability in [the financial year] but position these units for better performance in the future," says Datatec CEO Jens Montanana.
He maintains the company continues to deliver revenue growth "from a sound base of diversified businesses and geographies", with North America leading this growth.
Underlying earnings per share were down 8.8% to 16.6 US cents, while headline earnings per share plummeted 25% to 12 US cents for the six months ended 31 August.
Operating profit was 14% lower at $56.3 million, while the group's dividend pay-out remained unchanged at eight US cents.
Emerging market volatility
"The strong US dollar impacted the revenue and earnings contribution of emerging markets. The impact of foreign exchange losses at Westcon Angola was particularly disappointing," according to Montanana.
The company says in recent years, Angola has been an important contributor to the Africa and Middle East region within Westcon, but the fall in the price of crude oil has weakened Angola's economic outlook and spurred a decline in the exchange rate of the kwanza to the US dollar.
"The National Bank of Angola has instituted capital controls that render the timing and quantum of conversion from kwanza to US dollar unpredictable."
This has resulted in foreign exchange losses of $8.9 million in the first half of this year, of which $8.1 million has been classified as realised.
"Management has instituted a series of actions to control the exposure and seek to reduce further losses. Total current assets in Angola at 31 August were $43.2 million. The classification of these losses as realised/unrealised will be re-evaluated at the end of the financial year," according to Datatec.
Acquisition drive
Logicalis contributes 23% of Datatec's overall revenue, with the division increasing its revenue for the half-year by 5.2%, as it continued an acquisition drive. The revenue growth was driven by a strong performance in the US and the impact of the acquisition in the second half of last year of Inforsacom in Germany.
However, lower annuity services revenue contribution and reduced product margins led to lower gross margins in the business.
"Logicalis continues its evolution into a services-oriented business as it responds to growing cloud adoption of infrastructure-as-a-service solutions. A reorganisation of its UK business is under way post the completion of the long-term Welsh Assembly Government contract."
Logicalis is an international IT solutions and managed services provider, and continues to look for growth through acquisitions.
In May, the company purchased 100% of Trovus, a UK business intelligence consultancy, for $2.2 million. The company says the acquisition will strengthen Logicalis' business analytics and information management offering.
In September, the company bought Advanced Technology Integration Group, a solution provider that operates in the Midwest region of the United States. The acquisition consideration of $42 million was settled with $18.5 million cash and the issue of 3.7 million new Datatec shares worth $18.5 million, with the remainder being payable in cash on the achievement of certain gross margin targets.
On 5 October, Logicalis acquired Lekscom, a Channel Islands-based provider of networking and collaboration services to large enterprise and commercial clients.
Prospects
"We remain confident of our positioning in the ICT market and are pleased with the continued development of the Datatec Financial Services division in our portfolio," says Montanana.
The group says it remains well positioned to support its vendors and customers through its scale and broad international coverage.
"Technology innovation remains high in the sectors in which the group operates, as ICT infrastructure migrates to cloud-based delivery, often requiring increased managed services. This creates demand for networking, security and unified communications solutions."
Westcon North America is expected to continue its good revenue and earnings growth through the second half of the year.
"Overall profitability will, however, continue to be impacted by restructuring in Westcon EMEA and re-organisation at Logicalis UK, as well as the continued weakness of emerging market currencies relative to the US dollar," according to the company.
Datatec is an international ICT solutions and services group operating in more than 60 countries across North America, Latin America, Europe, Africa, Middle East and Asia-Pacific. The group's service offering spans the technology, integration and consulting sectors of the ICT market.