'App'etite for development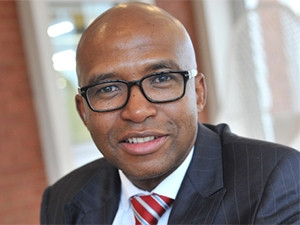 Just like companies needed to have websites 15 years ago, today, they need apps. And in much the same way as the website development industry boomed, so too has app development, with similar results - some really poor products were released onto the market, with buggy functionality leading to bad customer experience. Only the occasional gem sparkled in the muck.
With both Apple and Android offering users over one million apps to choose from and both platforms' numbers of downloaded apps at well over 50 billion, it's fair to say that the market's appetite for apps is insatiable. And yet there's a great deal of jostling for space on mobile device home pages, so developers have to create products that do something unique or that improve on the customer experience through any other channel.
We spoke to three different IT executives in organisations that have developed apps, to glean an understanding of what they think they did right and how others can replicate their success.
Engagement tools
According to Vuyo Mpako, head of Innovation and Channel Design at Standard Bank, the ever-evolving world of technology presents a world of opportunity for businesses to connect with their customers using innovative ideas and products. However, he says they struggle with the rush - the rush to be first to market, be part of the latest innovation, like apps, or be forgotten.
"As a business, you need to think about what you're doing, but, most importantly, why you?" he says. "Do you enter the realm for the sake of doing it or are you delivering a product that meets a business objective as well as satisfying a consumer need?"
He says Standard Bank has taken a customer-centric approach that dictates that any product or service development is carried out from the outside in, making customers the main focus of the brand throughout the process.
"In the app development realm, this translates into a marriage of looking at trends, customer needs analysis, customer feedback and business objectives. All those elements need to work together and within the bigger scheme of things - an app sits comfortably within your e-commerce strategy and not in isolation. Innovation is not a fad and launching an app won't cut it in this evolving world."
In the last few months, Standard Bank launched apps like SnapScan, Master- Pass and 'next-generation' banking apps for smartphones and tablets. "These apps were carefully crafted to assuage the consumer and small business owners."
Mobile platforms have opened up a whole new way of interacting with people - customers, employees and business partners.
Apps are at the heart of everything for us, so we figure out our app first, then build the business around that.

Kenny Inggs, 22Seven
According to ooba CIO Dominique dHotman, this new interaction opportunity is what should be driving the way people think about apps.
"If an app is created to 'have one', it will exist in the market but not add any significant value because it doesn't solve any problems or create novel opportunities for interaction," he says. "Apps need to exist in the context of a broader customer experience journey that stitches together their online and real-world interactions in a way that draws people in."
In ooba's environment (they originate home loans), the team spent a lot of time talking to partners, home buyers and people throughout the organisation to understand what they were trying to achieve when interacting with ooba as well as what they found helpful or frustrating.
Connecting worlds
"We took these insights and used them to fuel the design and phasing of functionality in our app. The feedback thus far has been rewarding and indicates that we're helping to answer questions for them that were difficult or not possible to get answers to," dHotman says.
He adds that this new interaction opportunity enables them to become highly targeted in their approach and to be far more specific about what they offer to users with whom they're digitally interacting. "This specificity enables us to create a much stronger call to action which, in turn, has a far higher probability of converting into an actual business opportunity." dHotman believes that mobile apps are a great opportunity for connecting with customers but like Mpako, he acknowledges that they do come with risks for the brand. "If the customer experience isn't good, it will detrimentally affect the brand."
App first
Kenny Inggs is the CTO of 22Seven, a company whose business is solely built around the development of its budgeting app. Although it was acquired by Old Mutual, it remains an independent entity. "We don't have a particular app strategy, just like we don't have one for digital or web. Apps are at the heart of everything for us, so we figure out our app first, then build the business around that.
"He believes this is an easier journey to walk for a small startup than it is for a large corporation, which will really need to realign its cogs. "Those CIOs really feel the pain of trying to get to this scenario. In our startup space, we can do it quite quickly."
One aspect of app development that the 22seven team came to terms with quite early on was that it wasn't viable to use a framework that allowed them to write something once to run on every platform.
"We went through a couple of cycles with that because it felt like it would be really efficient, but we came to the realisation that it was hurting our customer experience. We realised we were creating a lowest common denominator experience across all those platforms. So our strategy has been about building all of our apps natively on each of those platforms to be able to create the experience that people expect."
For 22seven, a third-party app that requires users to reveal their banking passwords, security is absolutely paramount. "It's even more crucial for us than for most of the banks," Inggs says. "If you're a large, established financial institution, you can normally cope with some kind of a breach. If something goes wrong with our security, we'll be very heavily hit as a brand."
Taken together, these three IT leaders have shown that app development is as much about innovation as it is about delivering a tried and tested product that does what it's supposed to and supports the brand's core offering. When developers are serious about quality, but also possess the ability to provide functionality beyond that which exists in other channels, then apps truly come into their own.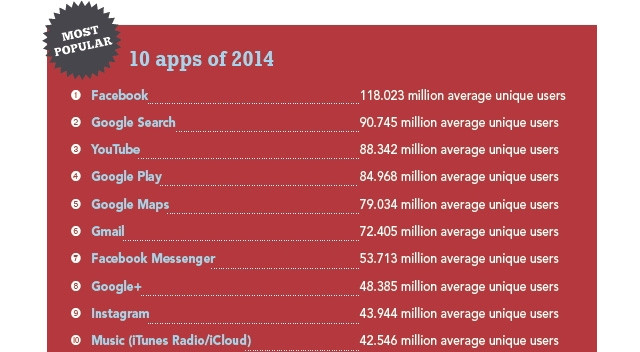 This article was first published in Brainstorm magazine. Click here to read the complete article at the Brainstorm website.