Long way to go for SA ICT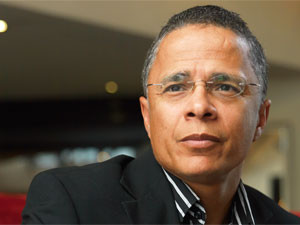 The progress of SA's ICT sector since the dawn of democracy comes down to a glass half-full or half-empty interpretation, with notable signs of development amid a vague regulatory climate. This is according to panellists reflecting on the country's "ICT journey" at the IT Association of SA's conference in Johannesburg today.
Andrew Barendse, managing executive of regulatory affairs at Vodacom, said uncertainty and a lack of clear regulations fuelled pessimism, while other pundits focused on the changed landscape over the past two decades. "At times, there are still unrealistic expectations for short-, medium- and long-term outcomes so we hear of new colloquiums, indabas and white papers, and this leads to delayed progress," he said.
Another view, noted Barendse, was of "unprecedented growth and development" of the sector, which is worth around R180 billion, compared to around R8.2 billion in 1994. "A key question is whether the growth and development came as a result of policy and regulation, or is it in spite of it?"
Microsoft SA's recently-appointed MD Zoaib Hoosen added SA needs to measure itself against the world leaders if the sector is to experience continued growth. "We shouldn't look at ourselves as the tallest among the dwarves."
Hoosen said he would grade the sector's performance with a D, considering what has changed and the challenges that lie ahead.
Skills deficit
ICT veteran Adrian Schofield noted that one of SA's biggest "missed opportunities" was improving the quality of education, which could have a knock-on effect on students' readiness to boost the ICT skills pool. "If we intervene today, it could take another 20 years to fix it," he said.
Barendse said there was an acceptance of the need to boost skills in government's early socio-economic policies such as the Reconstruction and Development Programme, yet challenges remained, despite the progress made in the past 20 years.
Schofield added that both the public and private sector "have a habit of talking about things without doing anything about it", although he remained optimistic about what could be achieved. "By focusing a lot of work on skills development, we can make sure that SA isn't five or ten years behind the world's leaders."
Hoosen noted collaborations between various private sector players and government could go a long way in addressing skills deficits and improving growth prospects. He said Microsoft's broadband access project using television white spaces could yield greater results with the help of additional partners.